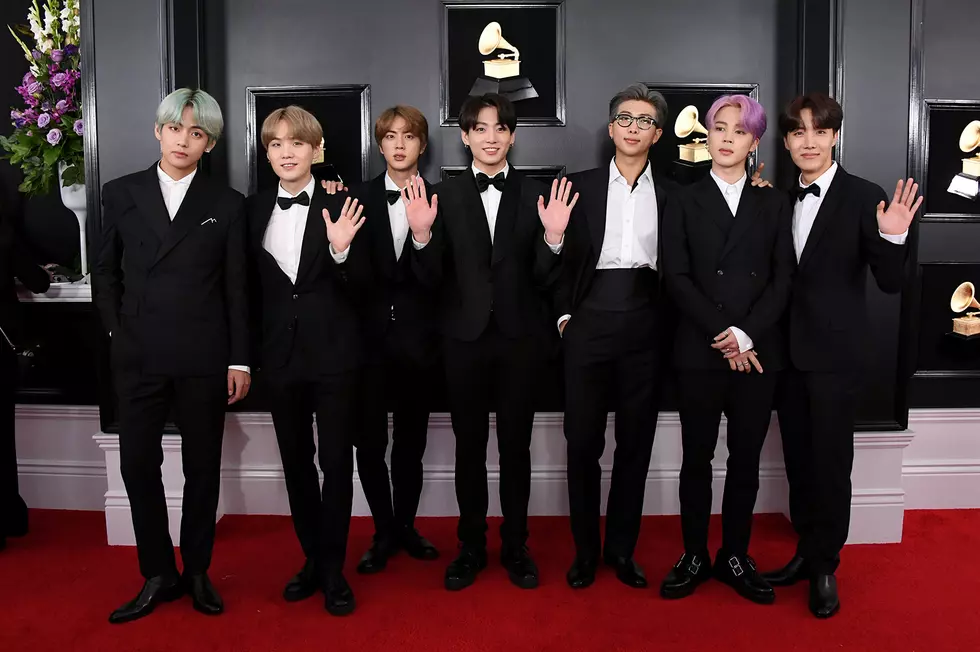 Now New Jersey Can Eat, Dress and Be Like BTS!
Jon Kopaloff, Getty Images
We have seen the love of BTS in a very real way here at 94.3 The Point so I wanted to make sure you knew about this!  Of course the BTS Meal has arrived at McDonald's but there's more...you can dress to impress BTS too!
Listen to Shannon Holly mornings on 94.3 The Point and download our free 94.3 The Point app.
There's a brand new line of BTS McDonald's merch on the Weverse Shop app. You can buy hats, sweet chili and cajun sauce tote bags, hoodies, purple bathrobes, socks and sandals all inspired by BTS's favorite menu items from the band's signature order.  Here are just a couple items:
Can't get enough of the boys?  Here's the TV commercial too...
So you either are a huge fan yourself OR your kids are in love with BTS so really this is more of a public service to share all of this. LOL!  It's not enough that their songs are so catchy that you will sing them in your sleep, now they are following me when I get my guilty pleasure food too!
Seriously, there guys are everywhere and if you have a super-fan in your life you may want to order up some of this special swag. I think I need to get the fanny pack for Lou!!!!!!! There are so many more items available than I posted so head to the Weverse Shop app and look around (a good time is when your boss is on a conference call and you have that shop at work while no one is watching time :-).
What Are the Signature Drinks From Every State?