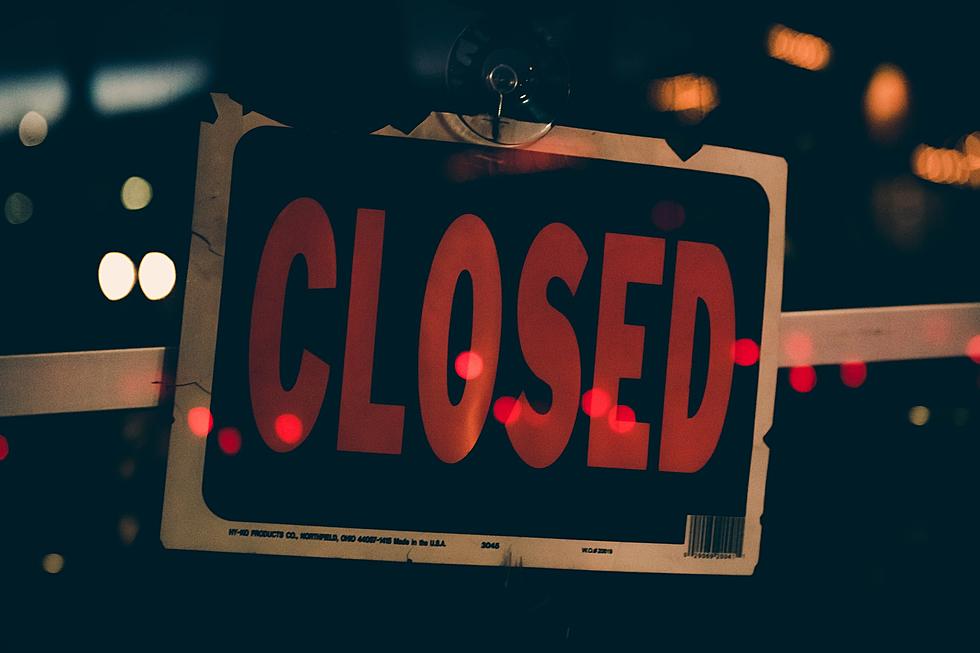 Big Chain Store in NJ Closes — But Asks For You to do the Impossible
Closed sign on a business - Photo: Unsplash user Tim Mossholder
Months later and it's still there.
Not too long ago, a troubled big box store in New Jersey closed, but for whatever reason, they left something big behind when the workers departed for the final time.
It all started at the beginning of the year. That's when Bed Bath & Beyond announced it was going through some big financial problems.
In an attempt to turn things around, the chain announced that dozens of stores would be closing, one of which was in Mays Landing on the Black Horse Pike.
At the end of March, that store wrapped up its clearance sale and closed for good.
So far, pretty straightforward.
Not so much.
Just before the Mays Landing store announced it would be closing, Bed Bath & Beyond remodeled the store and those improvements were heralded with big banners on the front of the store.
Ironically, those banners were never taken down as their liquidation sale began...
...which gave the impression that either you were supposed to be excited that the store was closing or their "better shopping" experience wasn't very "better."
Days after the store officially closed in March, that banner was still there.
In the middle of April, you guessed it...
And here we at the beginning of May...
And now it's almost July.
Certainly, BB&B has bigger problems to worry about that taking a couple of banners down at one store, so these will likely stay up for quite a while.
Great New Jersey Stores That We Once Loved That Are Now Closed
The best store in New Jersey you've probably never been to