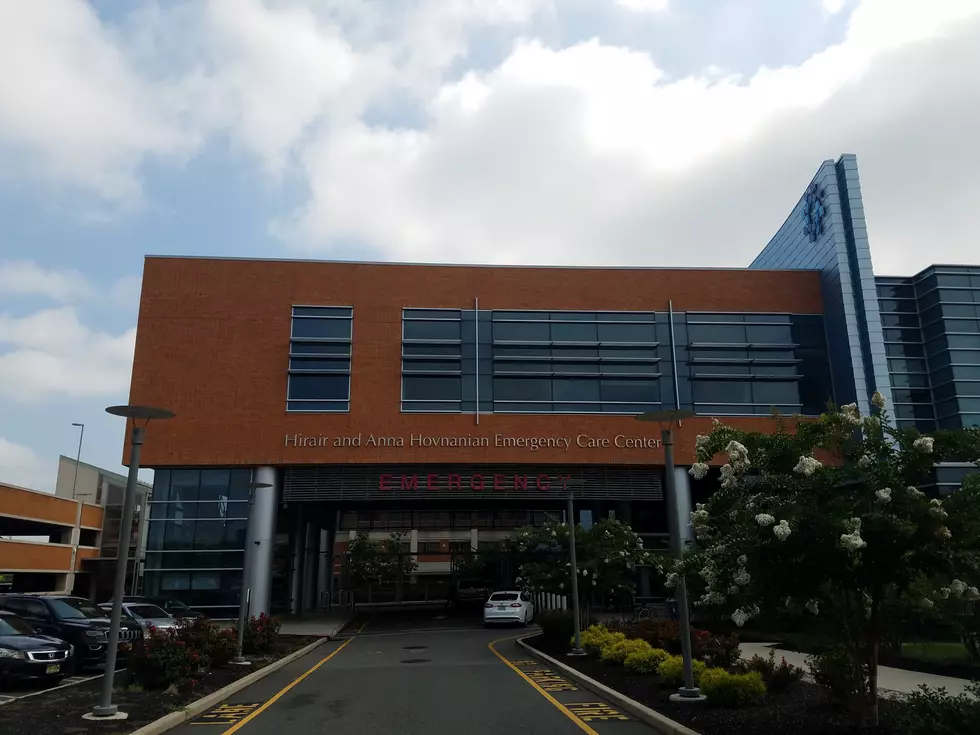 Bicyclist seriously injured after crossing in front of car in Brick
Emergency Department at Ocean Medical Center in Brick. (Vin Ebenau, Townsquare Media NJ)
A Brick man is being tended to for serious injuries sustained in a crash with a motor vehicle near Princeton Avenue and Stoneham Drive in Brick.
Listen to Vin Ebenau mornings on Townsquare Media Jersey Shore Radio Stations, email him news tips here, and download our free app.
On Wednesday afternoon, Brick Police said that Jennifer Amato, 41, Brick was heading east in a Jeep Grand Cherokee on Princeton Avenue in front of Windward Beach with Donovan Martinez, 18, riding in the bicycle lane on the same side of the roadway.
As Amato was approaching Martinez, still on the side of the road, he then turned left on his Jetson Bolt Pro Electric bike to try and cross Princeton Avenue in front of Amato leading to a collision west of the intersection of Princeton Avenue and Stoneham Drive.
Martinez was thrown from the bicycle as a result of the collision.
The Brick Township Police Department's Patrol Units and Emergency Medical Services along with Robert Wood Johnson Paramedics responded to the scene to tend to Martinez who suffered head and internal injuries and was then brought to Jersey Shore Medical Center.
Amato complained of some pain following the accident which the Brick Township Police Department Traffic Safety Unit is continuing to investigate today.
Anyone who may have witnessed or has information related to the crash is asked to contact Brick Ptl. Daniel Fogarty #211 at (732) 262-1141.
Trending News Now
Top Trending News stories at the Jersey Shore.