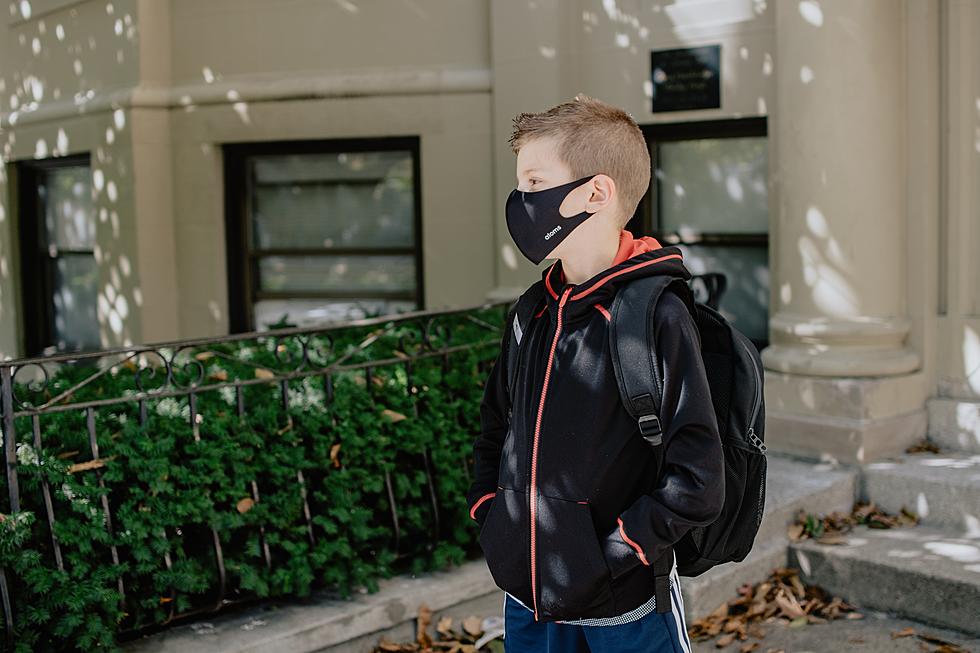 Berkeley Educators Not Happy With Governor About NJ School Masks
Photo by Kelly Sikkema on Unsplash
When New Jersey Governor Phil Murphy reversed course on his relaxed mask mandate in the Garden State, that decision did not sit very well with many.  Especially the Board of Education in Berkeley Township.  More on that below.
Listen to Rich DeSisto weekdays from 3 p.m. - 7 p.m. on 105.7 The Hawk and download our free 105.7 The Hawk app.
As of August 9, 2021, Murphy's Executive Order states that students and staff attending New Jersey schools will be required to wear a mask when indoors during the 2021-2022 school year.  There are limited exceptions when he says this includes public and private schools.  As well as parochial preschools and elementary schools.
Earlier this summer, the Governor decided to let the school districts make their own decisions as to wearing masks inside the building during the upcoming school year.  Now that the Delta Variant has caught his attention and that of The Centers for Disease Control and Prevention, he has since tightened his stance.
Now to the continued pushback.
On Saturday, August 7 protesters gathered near the New Jersey Governor Phil Murphy's home to show their displeasure regarding his about-face mask mandate for the new school year.  The crowd of about 100 people gathered after Murphy made his updated decision.  Murphy said...
"This is not an announcement that gives any of us or me personally any pleasure. "But as the school year approaches, and with the numbers rapidly increasing, it is the one that we need to make."
The Berkeley Township Board of Education says otherwise.  They have made it perfectly clear how they feel regarding "Executive Order 251".  They issued an official letter and sent it to the Governers desk. The letter reads in part...
"...We understand that Executive Order 251 has the force and effect of law, and we will abide by its mandate. Nevertheless, we have been entrusted with the primary responsibility to determine a reopening plan suitable for our community.

 
The letter goes on to say...
We believe we are at a point when the state policy regarding students and staff wearing masks at school- both indoors and outdoors- could be responsibly re-evaluated....

 
They end the letter with the hope that the Governor will allow the local districts, specifically Berkeley Township the opportunity to make their own decisions about indoor mask-wearing...
As a result of Executive Order 251, local authority has been diminished. Therefore, we urge you to rescind Executive Order 251 and resume a policy that allows the local communities to determine what is appropriate for them.
Scroll down to read the entire letter...
There are exceptions...
The 8 ONLY EXCEPTIONS Governor Murphy's School Mask Mandate
READ the letter here.