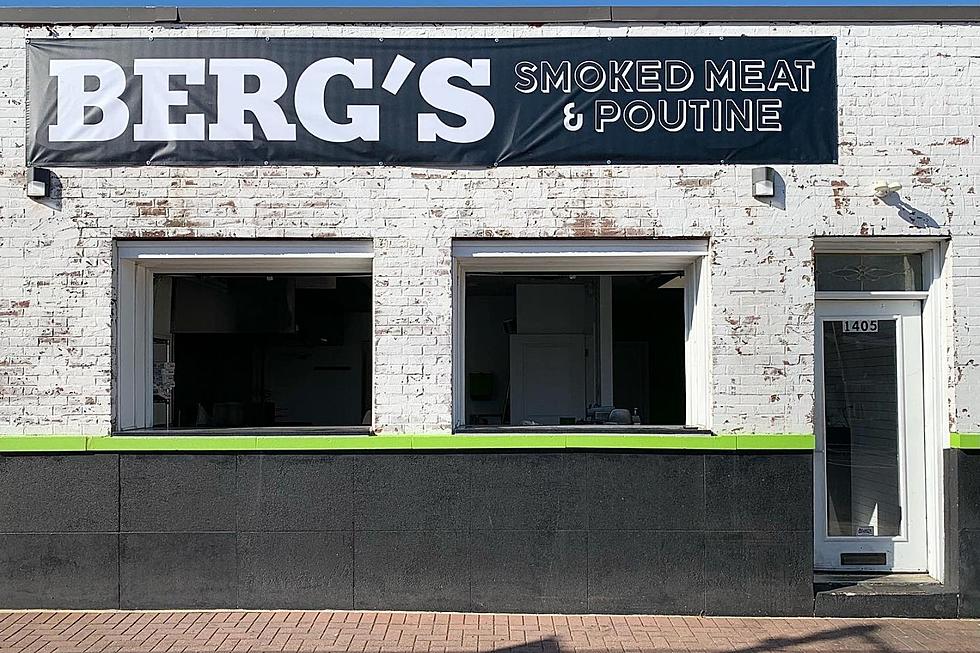 A New Smokin' Hot Restaurant Is Coming To Belmar, New Jersey
Photo credit: Berg's Facebook
Eating out is my absolute favorite hobby!  When a new and unique place comes to the Jersey Shore I'm already putting on my bib.  LOL now that's an image...who wears a bib? Anyway, Kevin Newberg is bringing us a Montreal beef and poutine joint in Belmar and locals are licking their chops!
Berg's Smoked Meat & Poutine coming into Belmar is much anticipated. First things first though...what the heck is poutine?!?!?
Wikipedia says:
Poutine is a dish of french fries and cheese curds topped with a brown gravy. It emerged in Quebec, Canada, in the late 1950s in the Centre-du-Québec region, though its origins are uncertain and there are several competing claims of having invented the dish.
I've experienced this dish when I did a stint in the Midwest. Basically, it's the Midwestern and Canadian answer answer to disco or cheese fries.
The only problem I can anticipate here is the curd...why not mozzarella?  I want my cheese gooey not squeaky but that is just one woman's opinion.  I am willing to try it again especially since it's being done in Jersey (everything is made better in Jersey).  Can we just talk for a minute about how amazing it looks?  That meat...mmmmm...
Ok It won't open until December but it gives us something to look forward to that is for sure!
They are all in on the smoked Montreal beef so I've gotta try this!  BTW, they will serve it up from scratch. YUM.  Frozen food has no place in this spot...there are no cutting corners.
Read more about it in The Patch here.
Berg's Smoked Meat & Poutine will open at 1405 Main Street in Belmar. You'll be able to dine in and get take out.
Every NJ pizza joint Barstool's Dave Portnoy has reviewed
Dave Portnoy, commonly known as El Presidente, is the founder of Barstool Sports. Somewhere along the way, he decided to start reviewing local pizzerias, and the concept took off. Here is every New Jersey pizzeria Dave has stopped in, along with the score he gave them.
50 Most Popular Chain Restaurants in America
YouGov investigated the most popular dining brands in the country, and Stacker compiled the list to give readers context on the findings. Read on to look through America's vast and divergent variety of restaurants—maybe you'll even find a favorite or two.