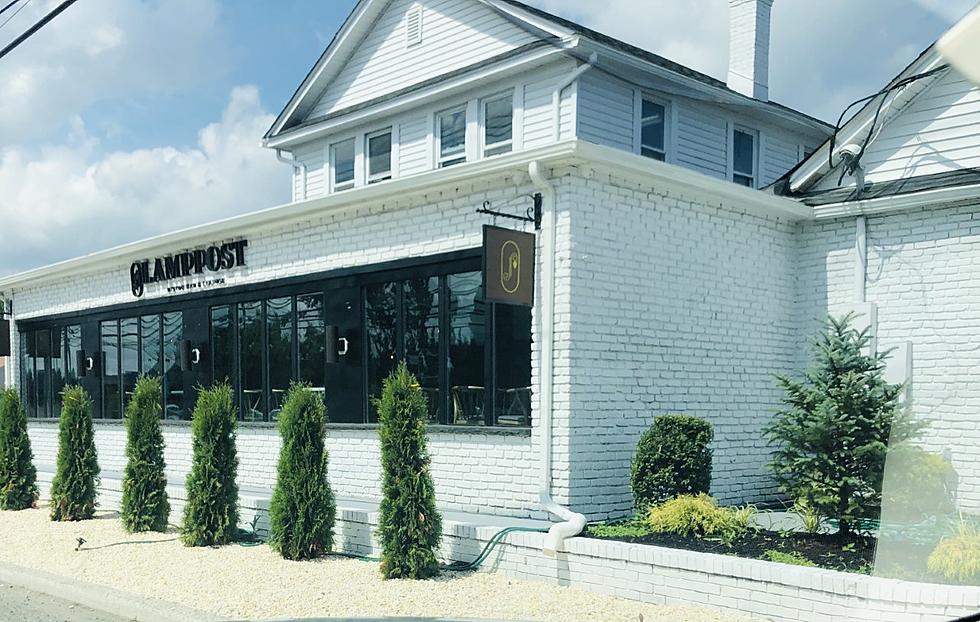 Anyone Know; What's Going On With the Lamp Post Inn in Pine Beach, NJ?
Sue Moll, Townsquare Media
Several months ago, it was supposed to be opening? I see cars, but they're closed? What's going on?
Does anyone know if it's open to the public? I see cars all the time in the parking lot, but doors are locked?
It's a Kosher Steak House at the old LampPost inn. It's called the Lamp Post Bistro Lounge & Bar. Kosher means any food that is within the Jewish Law. According to yeahthatskosher.com it's an old steakhouse with a modern twist
I've gone into The Lamp Post many times for Karaoke and my friends' bands playing there for many years. It was a great place to hang with friends. I miss it a lot. It's at a great location on Rt. 9 in Pine Beach.
I didn't realize how big the place was. They have seating for over 100 plus a Bistro Lounge and Bar. The Bistro will be opening later this month.
High-end steak and seafood will be served, prime rib, sea bass, lamb chops, etc.
Thanks to yeahthatskosher.com for this information - Menu items at Lamppost include high-end delicacies like aged prime rib, salmon carpaccio, and sea bass, in addition to some creative twists on classics – lamb chop with zucchini cannoli, and short rib with potato confit and white bean mousse, to name just a few. Diners can select from Lamppost's extensive drink menu to create the perfect dinner and drinks combo. The dozens of cocktails, beers, wines, scotches, and more allow for plenty of options for discerning palates.
The Lamp Post Inn Bistro and Bar will be open Sunday - Thursday. WHEN THEY FINALLY OPEN??? Do you know when it's open to the public?
Keep reading...
Where To Find The Best, Most Creative Pasta Dishes At The Jersey Shore