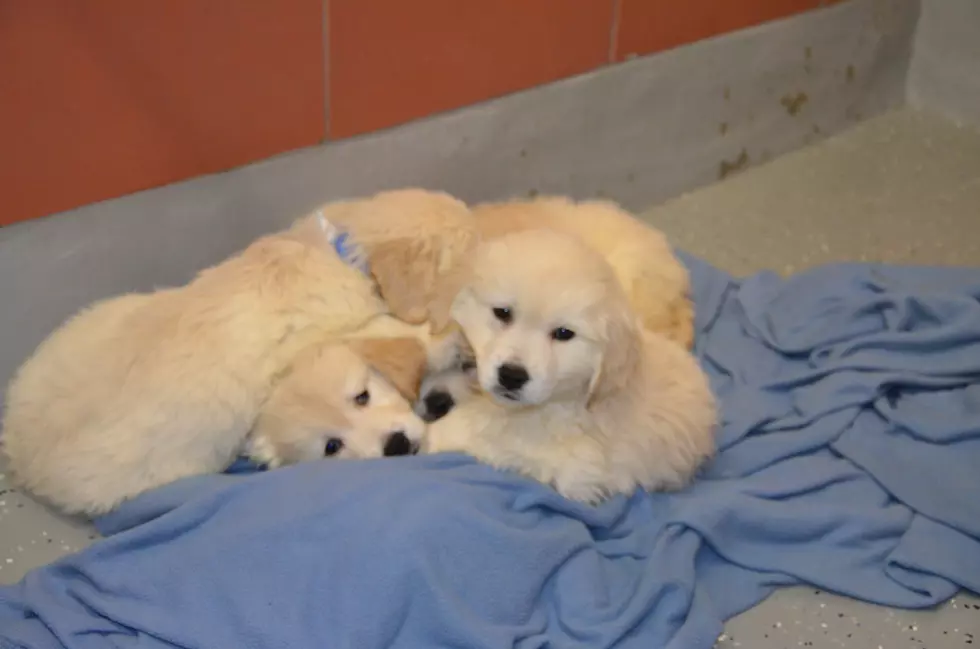 Animal Planet Is Airing Puppies and Kittens Marathon
Puppies after being rescued from a van outside Just Pups, Paramus (Credit: Paramus Police Department)
This is EXACTLY what we need right now...Puppies and kittens!!
If puppies and kittens don't put a smile on your face, then I have to say that you are not a human being.
Animal Planet is trying to help us get through the Coronavirus crisis by airing puppies and kittens on their channel for NINETY-FOUR HOURS STRAIGHT!!
They are calling it a "Too Cute Marathon" and it ends Saturday Night (3/22) at 8p
Unfortunately, we missed a few days, but there is still plenty of time to watch non-stop puppy and kitten cuteness
Enter your number to get our free mobile app