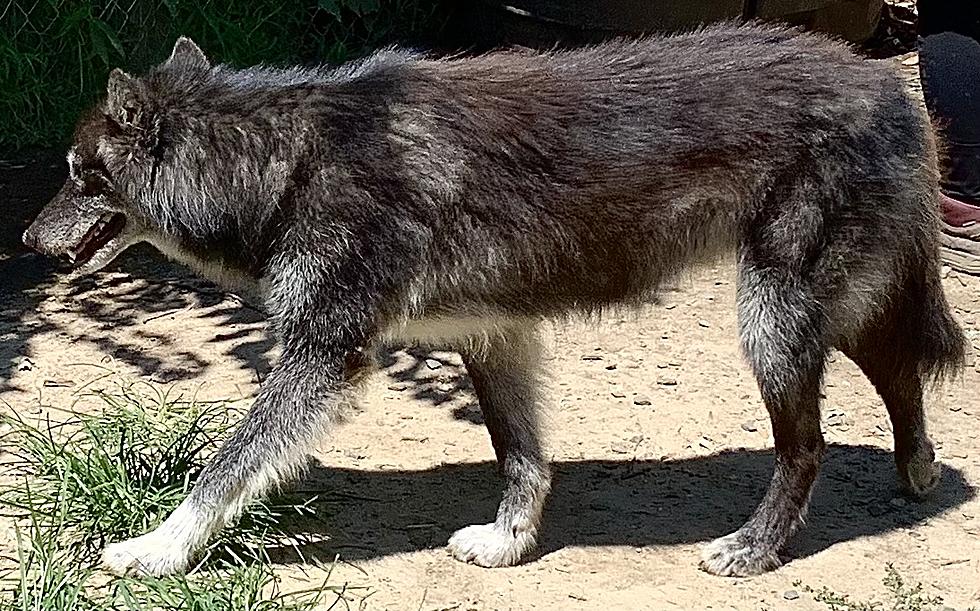 Amazing Wolf-dogs at Howling Woods Farm in Jackson, New Jersey
Shawn Michaels
If you follow my web page you know that my wife and I love seeking out different adventures to explore. This time around we were captivated by a wolf preserve here in New Jersey.
Before I continue let me clarify that we visited a farm that is home to "wolf-dogs". It is illegal to house 100% pure Wolf breeds in most circumstances. These breeds varied in the amount of wolf they had, but some were close to 95% wolf or "high content" wolf-dogs. All were truly beautiful regardless of their "wolf" content.
Listen to Shawn Michaels mornings on 92.7 WOBM and download our free 92.7 WOBM app.
We really enjoyed our tour, it's a very quiet farm and the folks working there were friendly and informative. We learned a lot about wolves, dogs and the wolf-dog blend. They had numerous wolf-dogs on hand, we got to meet and learn about many of them. If you love animals and love meeting "different" breeds then this would be a fun and educational trip right here in Ocean County.
Howling Woods Farm is located in Jackson. Check their website for information. It's $20 person and that goes to the running of the facility, they also accept donations with proceeds going to the care of the animals. You need to make a reservation so if your thinking of going call ahead to book your reservation.
Check out my photos below 👇🏻 and be sure to bring your camera if you head out. Both April and I were glad we did this little adventure and it was very cool to meet these wolf-dogs and get information about the breed and their ties to wild wolves.
Amazing Wolf dogs of New Jersey
Beautiful Wolf- dogs at Howling Woods Farm in Jackson, New Jersey
KEEP LOOKING: See What 50 of America's Most 'Pupular' Dog Breeds Look Like as Puppies
KEEP READING: Here are 6 foods from your cookout that could harm your dog