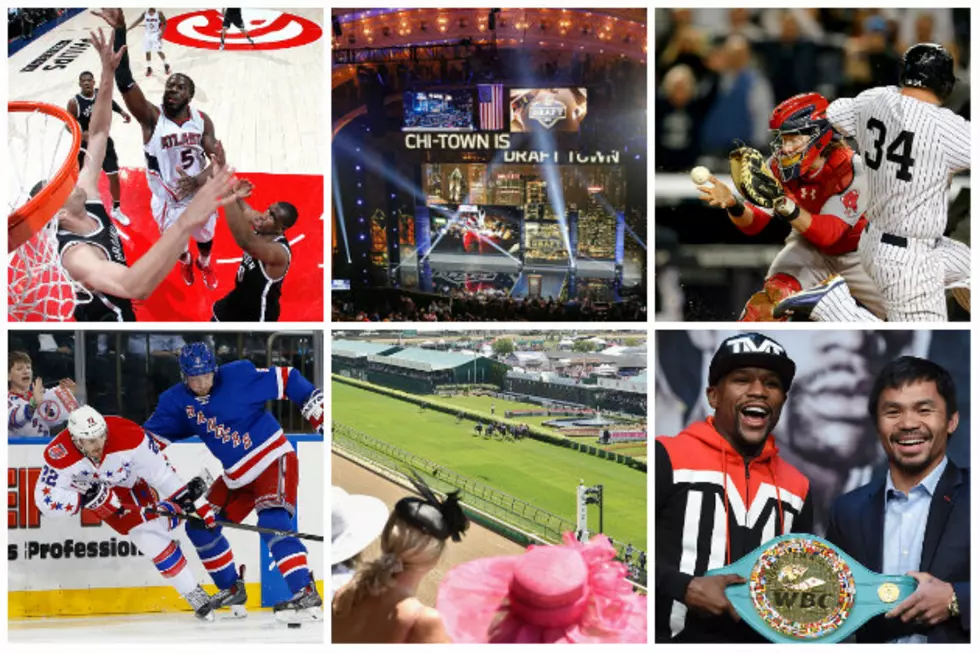 A Great Weekend to LOVE Sports!!
Getty Images
This might be one of the greatest weekends to be a sports fan!!! I like to call it a sport fan's "Wet Dream" LOL
There is a little something for almost everyone this weekend, and it is awesome!
Let's start with what NO ONE is talking about:
It's game 6 tonight between the Brooklyn Nets and the Atlanta Hawks in the NBA Playoffs. That's Right!!!! The Nets are STILL playing. Everyone figured they would be swept or lose in 5 games vs the best team in the East, but no....they have a big game 6 tonight at the Barclay Center in Brooklyn down 3 games to 2 so it's a MUST-WIN for the Nets
NY Rangers vs Washington Capitals: Game #2 is at 12:30p on Saturday. Rangers are down 1 game to zero as they lost a tough one on Thursday night with the Capitals scoring with 1.3 seconds left in the 3rd period of a 1-1 game.
It's the fastest 2 minutes in all of sports: The 141st running of the Kentucky Derby is Saturday at 4pm.
Enjoy the weekend!!! Weather is going to be beautiful and plenty of sports going on....It's gonna be tough getting back to work on Monday!!!!!