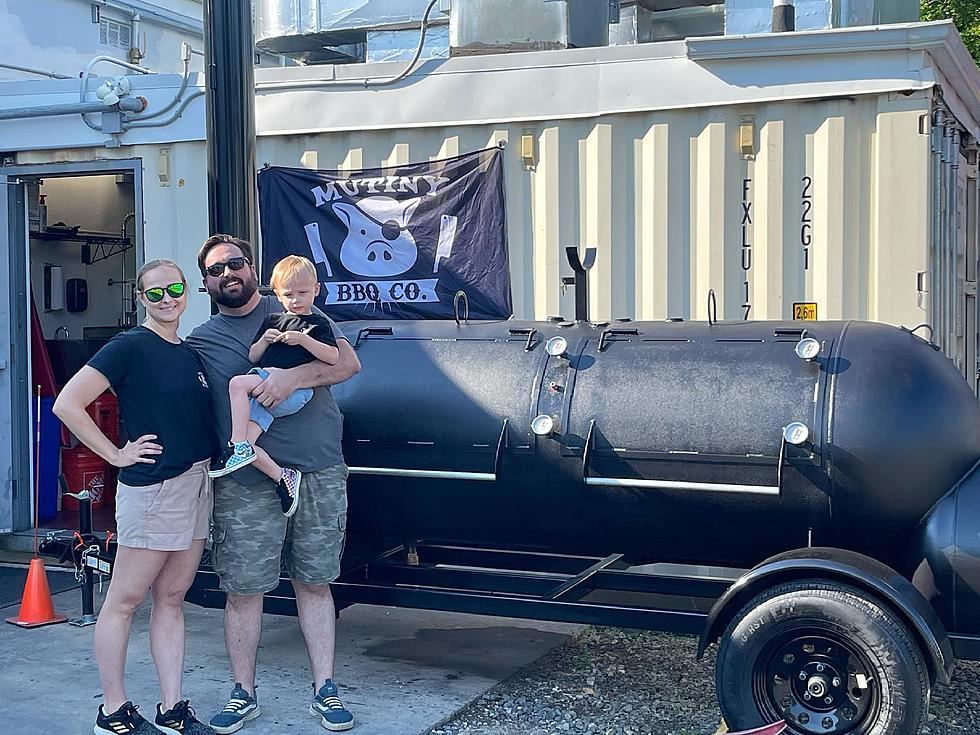 A Delicious Mutiny In Asbury Park Supported By The New Jersey Devils
Credit: Mutiny BBQ Facebook
The New Jersey Devils are supporting businesses made in the Garden State and offering special opportunities to support them. This week it's a growing Jersey Shore barbecue business.  Let's delve into the business and the partnership.
Listen to JB afternoons on 92.7 WOBM and download our free 92.7 WOBM app.
First, look at those racks of ribs. That absolutely looks like a delicious mutiny to me. And to know they're proudly made in Asbury Park and being supported by our hockey team makes me very happy.
Earlier this week, the New Jersey Devils featured Mutiny BBQ Company, a family run business from Asbury Park, as their featured business. The Devils explain, "each week we'll feature a small business with ways to support them. And each week you'll have an opportunity to enter for a chance to win an amazing prize from the featured business and qualify for the Jersey Shops grand prize of Devils season tickets for the next 10 years!" So, let's jump into the prize and the business.
What is Mutiny BBQ Company?
They tout themselves as "Coastal New Jersey's artisan smokehouse. We create delicious, authentic small batch BBQ in the southern tradition, incorporating flavors and methods of Texas, the Carolinas, Memphis, Kansas City, and Louisiana to create a craft BBQ experience unlike any other." Led by owner/pitmaster Tom Dunphy, they pride themselves on their food and that they're a family-run small business.
What is the prize associated with the New Jersey Devils and Mutiny BBQ Company featured business promotion?
There were two. The first: a $500 BBQ catering package and a shot at Devils tickets for a decade. This has now expired. The second:  "Place a Sunday pickup order at mutinybbq.com/sunday beginning July 19. For every $25 you spend, get a free Made in Jersey t-shirt while supplies last!"
THE DEFINITIVE LIST OF THE SWEETEST ICE CREAM PARLORS IN MONMOUTH AND OCEAN COUNTIES