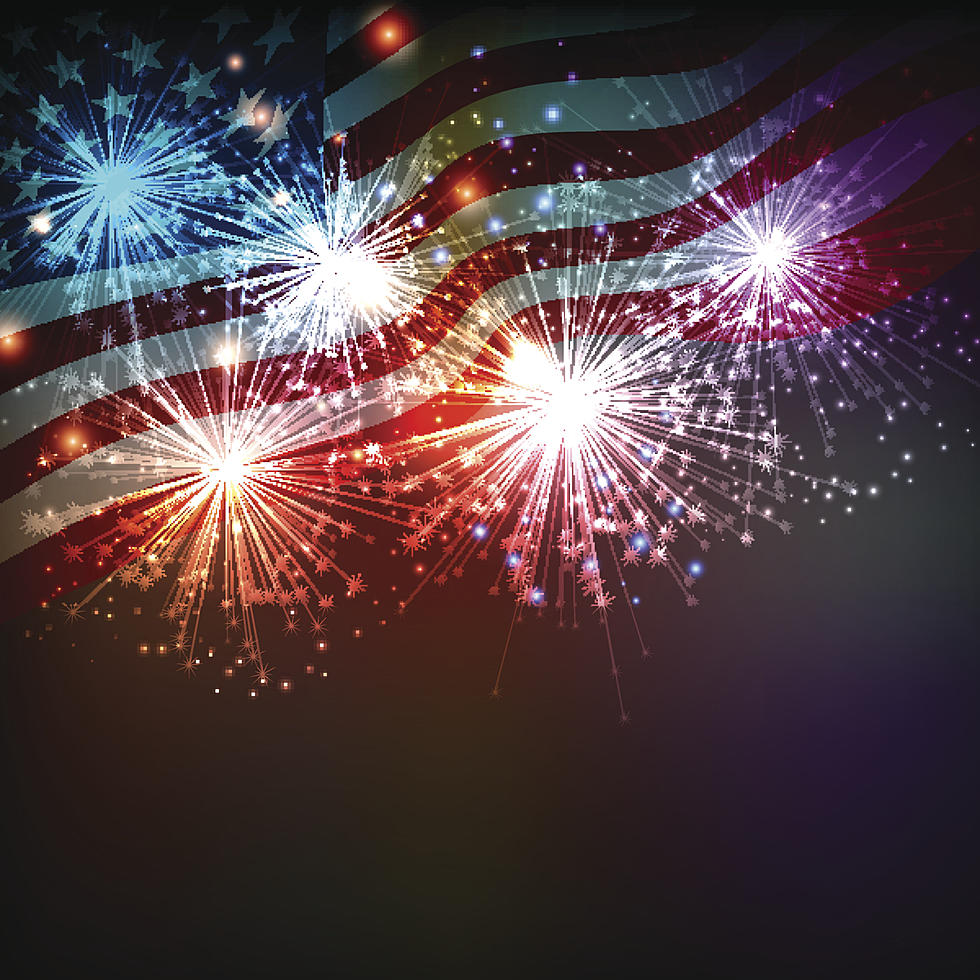 Monmounth County, NJ & Ocean County, NJ 2021 4th of July Fireworks Schedule
marigold_88
We missed out on a lot of summertime traditions last year. The good news is that 2020 is a thing of the past, and the Independence Day fireworks displays are back in Monmouth and Ocean counties this year.
Listen to Matt Ryan weekday afternoons on 94.3 The Point and download our free 94.3 The Point app.
While most fireworks are back, not all of them are. I was disappointed to see that Asbury Park is not lighting up the sky this year.
There are plenty of nearby options though. Some Jersey Shore towns are doing day-long festivals with fireworks wrapping up the day.
Here are some cool Fireworks facts.
Fireworks came to America in 1777
Fireworks made their first official appearance on July 4, 1777. This excerpt from the Pennsylvania Evening Post described the occasion, "The evening was closed with the ring of bells, and at night there was a grand exhibition of fireworks (which began and concluded with thirteen rockets) on the Commons, and the city was beautifully illuminated." Since that day, fireworks have been a major part of Independence Day celebrations.
We spend a lot of money on fireworks
According to the Denver Post, the average American household is expected to spend $71.23 on fireworks,
The world's largest fireworks show was in the Philippines
On January 1, 2016, 810,904 fireworks were set off. The show lasted 61 minutes and 32 seconds, according to Guinness World Records.
Blue fireworks are the hardest to make
With all the colors you see in a firework show, blue is the most difficult to make, according to Jim Souza, whose company puts on the Macy's July 4 event. Souza told Parade.com, "It's harder to make blue. It's all about balancing heat and the chemical compositions."
Is there a 4th of July fireworks display missing? Let me know. Matt@943thepoint.com. After checking out all of the fireworks, keep scrolling for all of the Jersey Shore summer fun that is planned.
Monmouth & Ocean County 2021 4th of July Fireworks Guide
Jenkinson's Movies On The Beach 2021 Schedule
Looking for more movies on the beach? Check out Seaside Heights' lineup. They are free on Cartaret Avenue Beach Sundays at dusk.
2021 Seaside Heights Movies on the Beach Schedule