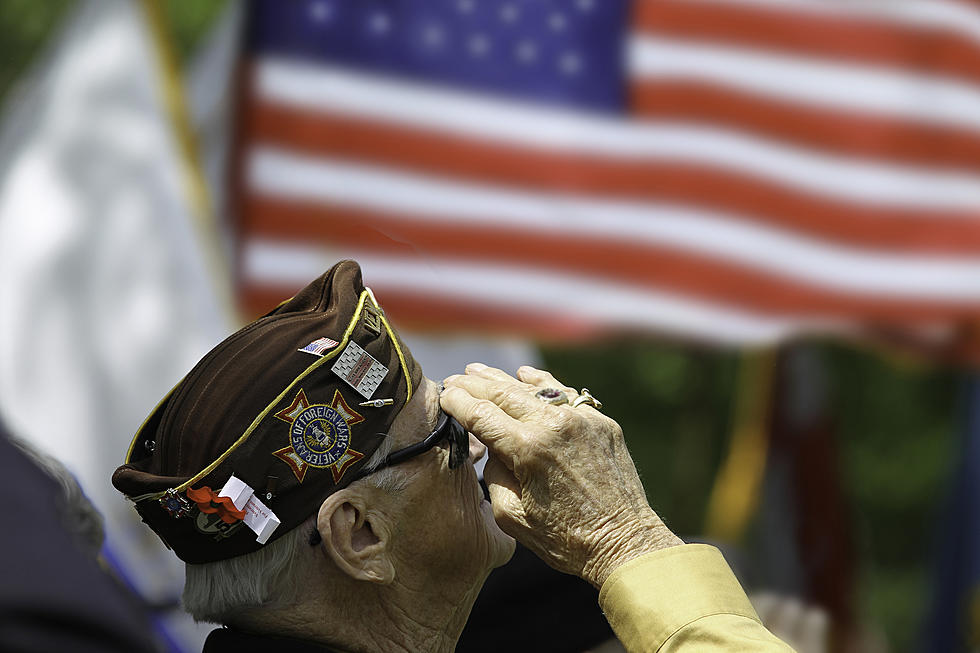 105.7 The Hawk Salutes our Veterans
Getty Images/iStockphoto
Today is Veterans Day. We want to give our thanks to all military personal (past and active) who have bravely served this great country of ours so that we can continue to enjoy our everyday freedom.
Salute someone you know or feel free to just give a warm thank you to the brave men and women who have served or are currently serving our country.
We are thankful that our brave men and women have not been called upon in a few years to go fight a new war.
We are quite fortunate that things have been quiet. But if called upon, our military would spring to action with no questions asked. They will continue to fight for the United States of America so we could afford the freedoms that we live with every single day.
So, not just today on Veterans Day, but every single day, if you see one of our brave veterans when you are out and about running your daily errands, take a moment and thank them for their service.
If you see a veteran in a Wawa buying a cup of coffee or a sandwich if you could afford it, offer to pay. It is the least we could do for the many years of the sacrifice they have given to our country.  That little gesture will mean more to our veterans that you could even realize
So...To all the veterans out there...THANK YOU FOR YOUR SERVICE!!
Enter your number to get our free mobile app
LOOK: 100 years of American military history