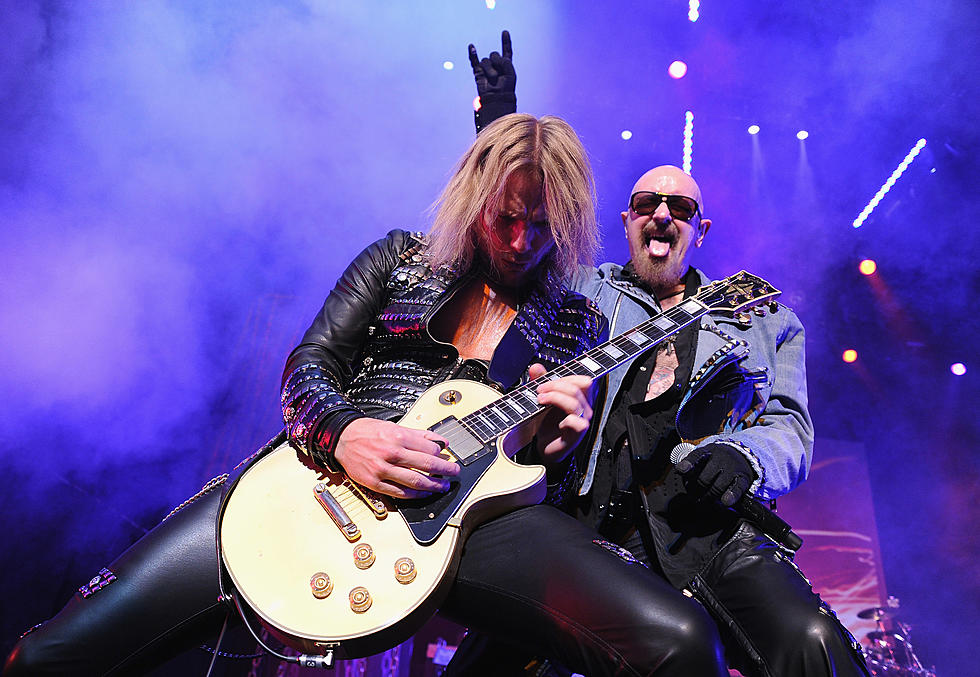 10 Best Judas Priest Videos
Theo Wargo/Getty Images
The Slaughterhouse wants to wish a very Happy Birthday to the Metal God himself Rob Halford. Halford turns 61 years young today. In celebration of the 40 + years, more than 16 albums and countless amounts of screaming metal music that Rob has given us, we celebrate his birthday with the top 10 greatest Judas Priest videos.
10. A Touch of Evil
A black and white video, the Priest the majority of their careers fighting censorship, this video was a cool shot at their critics who were the evil ones, not the band.
---
9. Beyond the Realms of Death
Some great footage from the band's early days in 1978. Considering the wardrobe they were wearing at the time, the change to chains metal studs and leather was a good career move.
---
8. Some Heads Are Gonna Roll (LIVE)
Some great live footage from the metal masters. Live Judas Priest videos should also serve as instructional footage to today's bands as to how to rock a crowd.
---
7. You've Got Another Thing Coming
One of the staples of the Priest library, You've Got Another Thing coming was released in 1982 and is still one of the greatest metal songs of all time.
---
6. Breaking the Law
Another Priest classic that was made even more famous when the cartoon Beavis & Butthead used to sing it almost every episode because it was such a cool tune.
---
5. Turbo Lover
This video has a 'Mad Max' theme to it and it features some really cool motorcycles as well. But Rob has to lose the bad dance moves. Yikes
---
4. Heading Out to the Highway
You can't tell me if you're in the car listening to this Priest classic that you're foot doesn't get just a bit heavier on the gas pedal, right?
---
3.  Victim of Changes
Another live version, some of the high notes Halford hits in this song can make the hairs on the back of your neck stand on end.
---
2. Painkiller
The song is like a shot of adrenaline. The drum beats in this song feel like a kick to the chest.
---
1. Hell Bent for Leather
What would any Priest collection be without the Metal God rolling out on the motorcycle for all to see?
---
What are some of your favorite Judas Priest songs that aren't on the list? Leave your picks below.