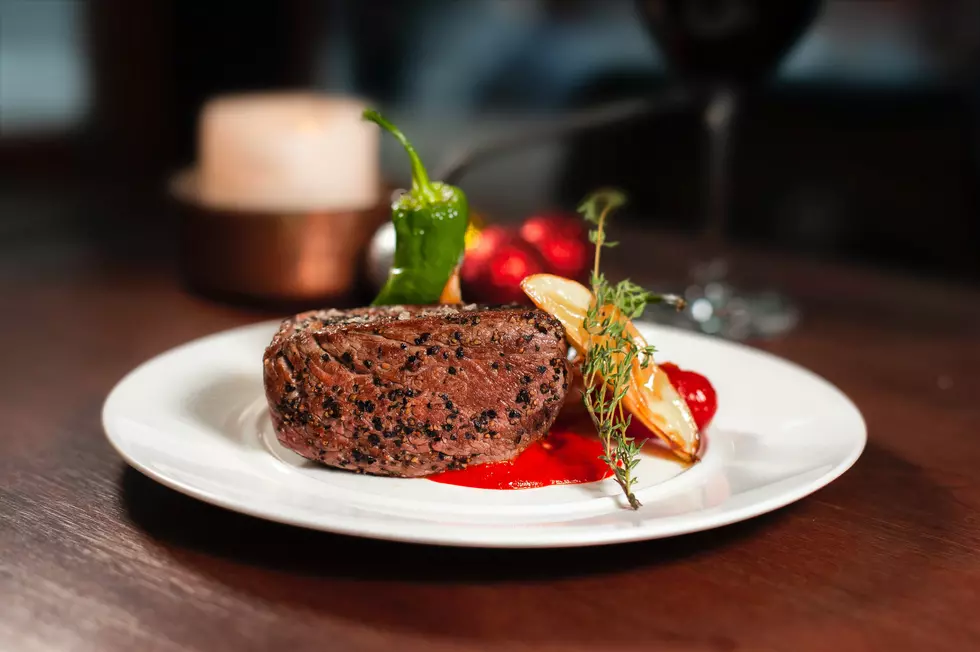 YUM! One of the BEST Steaks in America is Right Here in New Jersey!
Unsplash.com Sanju M Gurung
Is there a meal that has more fans than a good "steak" dinner? Steak is one of, if not the most popular, dinner orders at restaurants around America and of course right here in New Jersey. Think about the last few times you went out to dine, was steak one of those meals? Good chance it was. According to Google "The U.S. consumption of beef amounted to 27.3 billion pounds in 2019."
There are several fantastic cuts to choose from. Everyone has their favorite but for me, I love ribeye, filet mignon, t-bone, and porterhouse! I would have to say it's a toss-up between the ribeye and filet mignon.
So let's talk steak and let us find out where the best steak in New Jersey is. not only in the Garden State but in America. The Daily Meal named the River Palm Terrace the BEST steakhouse in New Jersey. The River Palm Terrace is located in Edgewater, Bergen County. The article said it was a steakhouse that "can rank right up there with the big boys across the water."
Looking at their menu I see several I'd like to try....
PRIME BUTCHER CUT FILET MIGNON
PRIME DRY AGED NEW YORK SHELL STEAK
PRIME DRY AGED PORTERHOUSE STEAK FOR TWO
PRIME DRY AGED T-BONE STEAK FOR ONE
By the way, this dessert "THE "KITCHEN SINK" BANANA SPLIT" looks intriguing ... (vanilla, chocolate & strawberry ice cream, raspberry topping, River Palm's homemade hot fudge, bananas, fresh whipped cream, and toasted almonds)
20 Succulent New Jersey Seafood Restaurants too Sensational Not to Try
15 Beloved New Jersey Italian Restaurants Too Delectable Not to Try