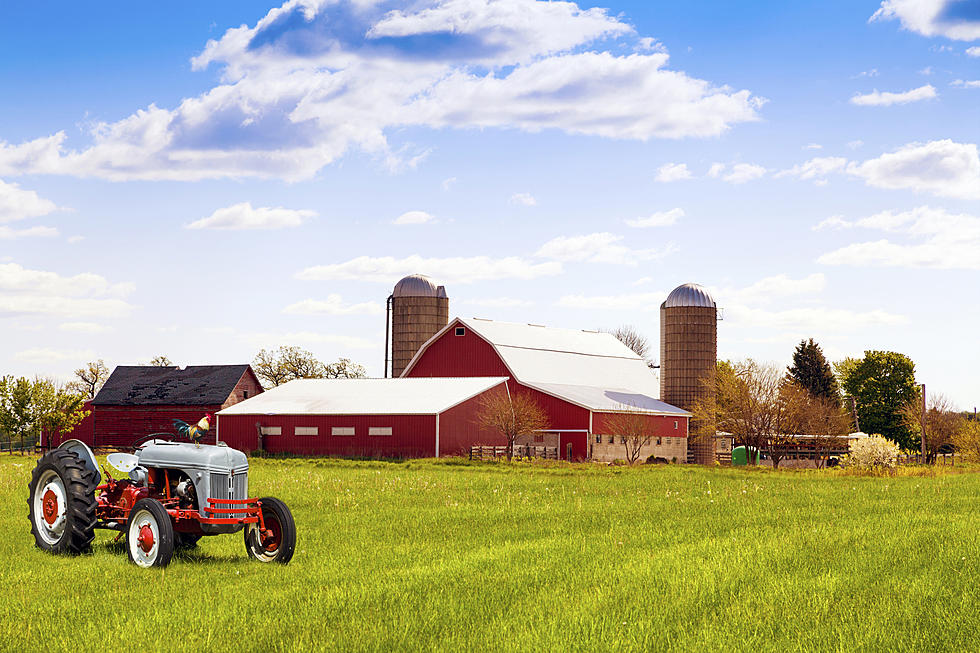 You could own a piece of Monmouth County at upcoming auction
Getty Images/iStockphoto
A piece of Monmouth County may be coming home with you if your bid is the highest at at upcoming auction.
Monmouth County is hosting a fall surplus auction, online, beginning this Saturday and running through Tuesday evening.
The Freeholders will be auctioning off a wide range of items from the County's Fleet Services, Reclamation Center, Buildings and Grounds, Parks, Sheriff's Office and Prosecutor's Office including farming equipment and different types of vehicles overall.
"It's everything from tractor type construction equipment to Sedans to lawn maintenance equipment," Freeholder Nick DiRocco, the liaison to the Monmouth County Department of Finance, tells 92.7 WOBM News. "There are public safety vehicles there as well as public works vehicles and engineering service vehicles. It's really across the board and there's hundreds of items available so it's a broad spectrum."
Dirocco adds that by state law any emblems, decals or lights have to be removed from public safety vehicles before they auction them off, so don't go thinking you can drive around a real police vehicle with all the lights and sirens.
This online auction coming up will also benefit taxpayers by helping the local government soften the burden on revenue expenses.
"It's a way for us to realize the value of some of our equipment and vehicles that have not yet exceeded a useful life but still have value left, so we're able to offer those to the public and raise some money which helps us offset some of our revenue needs which helps to save taxpayer dollars," DiRocco said.
The money saved will help down the line with a number of revenue expenses.
"There's a lot of county government needs...social services, infrastructure needs, we have hundreds and hundreds of miles of roadways and bridges to maintain, so the budget can be very daunting," DiRocco said. "The way to help offset the need to rely on taxpayer dollars is to do things like this where we're able to bring in revenue from some other source, to offset the need to raise taxes."
You have to pre-register online for the upcoming auction, which runs from 9:00 am on Saturday until 6:00 pm on Tuesday with some breaks in between.
When you pre-register you will also be able to personally inspect the items up for sale, which will take place between 8:00 am and 3:00 pm on Monday and Tuesday, by appointment only.
"It gives people the opportunity to go and actually take a look at what they're bidding on if they so choose," DiRocco said.
To schedule an appointment at the Monmouth County Reclamation Center at 6000 Asbury Avenue Tinton Falls, contact John Jackowski at 732-890-5191.
To schedule an appointment at the Department of Public Works and Engineering Complex at 250 Center Street, contact Mark Pajor at 732-431-7290 extension 7299.
For any general questions, you can contact the Monmouth County Division of Fleet Services at 732-431-7830 and speak with representative, Dennis Szostek, at extension 4891.
If you win the bid, you will be able to pick up the item or items between Thursday, October 29 and Friday, November 6 between 8:00 am and 3:00 pm by appointment only.
If you do not pick up the items at the County's Public Works Complex by 3:00 pm on Friday, November 6 you will be liable for storage fees equal to 2% of the sale price per business day or $25.00 per business day, whichever is greater, until the merchandise is removed by the Buyer, for up to 10 business days.
The auction will be conducted by the USGovBid/Auction Liquidation Services.
A full list of the auction items, with pictures, descriptions and terms of sale, will be posted on October 24 at www.usgovbid.com.
You can follow Vin Ebenau on Twitter and Instagram and email news tips to vin.ebenau@townsquaremedia.com.
More From Townsquare Media Monmouth-Ocean:
Enter your number to get our free mobile app
Things I Am Looking Forward To Doing Post-Quarantine