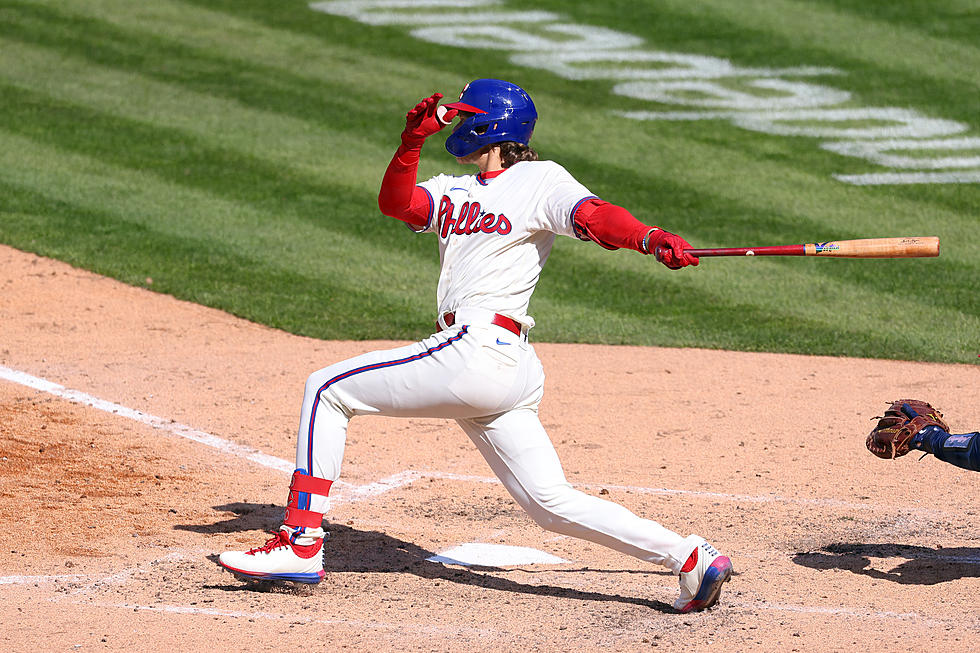 Would the Phillies Be Willing to Make This Trade?
Getty Images
While Major League Baseball is still locking out its players, there is hope that the boys of summer get back on the field sometime soon.
When they do, the Phillies still have plenty of work to do in either free agency or via trade.
Over at CBSsports.com, one of their MLB writers, Mike Axisa has five trades he'd like to see when the lockout if lifted, and one includes the Phillies making a big deal to fix two areas of weakness.
Center field and third base.
Axisa floats the idea of sending Alec Bohm, Matt Vierling, and a pitcher like Hans Crouse or Bailey Falter, plus one or two lesser prospects to Oakland in exchange for 3B Matt Chapman and CF Ramón Laureano.
Chapman and Laureano improve the defense, significantly so at third base, where Bohm is one of the worst defenders in the game and Chapman might be the best. They also lengthen the lineup considerably. Laureano still must serve the final 27 games of his 80-game performance-enhancing drug suspension, though I can't imagine that would be a dealbreaker. There are no good center fielders left in free agency and he's arguably the best available on the trade market.
Chapman is a huge defensive upgrade over Bohm, and is a three-time Gold Glove Award winner at third base in the American League. The 28-year old hit just .210 last season, but added 27 home runs and 72 RBI last season but would give the team some extra power at the back end of the lineup.
As for the 27-year-old Laureano, he hit .246 with 14 homers, 39 RBI and 12 stolen bases in 88 games and still has to serve 27 games of his 80 game suspension after testing positive for Nandrolone, a performance-enhancing substance.
Every South Jersey Restaurant That's Been on the Food Network