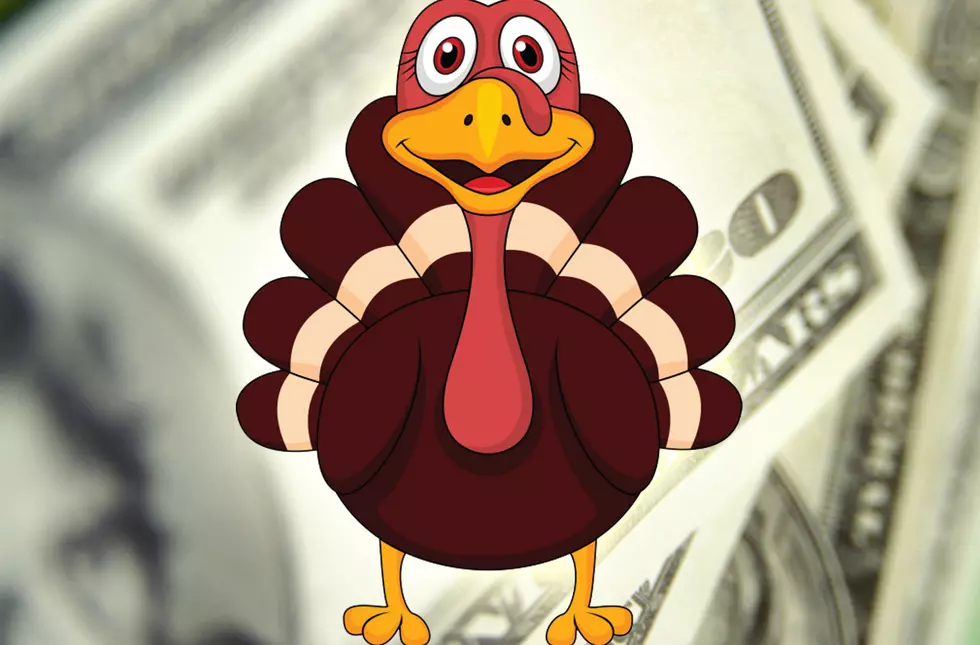 Stuffing The Bird Is Back With Your Chance to Win Up to $5,000
Tigatelu
It's almost Thanksgiving and that means it's time to stuff the bird, with cash! Stuffing the Bird is back, where you can win up to $5,000 just for rockin' with The Hawk.
We're giving you three chances to win every weekday through Nov. 22.
Listen to us and wait for the bird to burst. You'll hear it 3 times every weekday: during the Free Beer & Hot Wings Morning Show around 8:20, 12:20 with Varacchi, and 4:20 with Andy Chase. Then, we'll give you a code word. When you hear it, enter it right here, and you might just get the call letting know you've won anywhere from $200 to $5,000.
But the winning doesn't end there. One grand prize winner will be $5,000 richer. The more code words you enter throughout the contest, the better chance you will have to take home the grand prize, so be sure to listen all day, every day.
But wait, there's more. A second grand prize winner is headed to Los Angeles to attend a taping of The Voice.
Roundtrip airfare for two
Two night hotel stay
Two tickets to The Voice
$500 spending cash
How are you going to spend your money? Who are you taking with you to see The Voice in Los Angeles?
You still have time to make 2017 the best year ever. Listen to us weekdays for your chance to win.