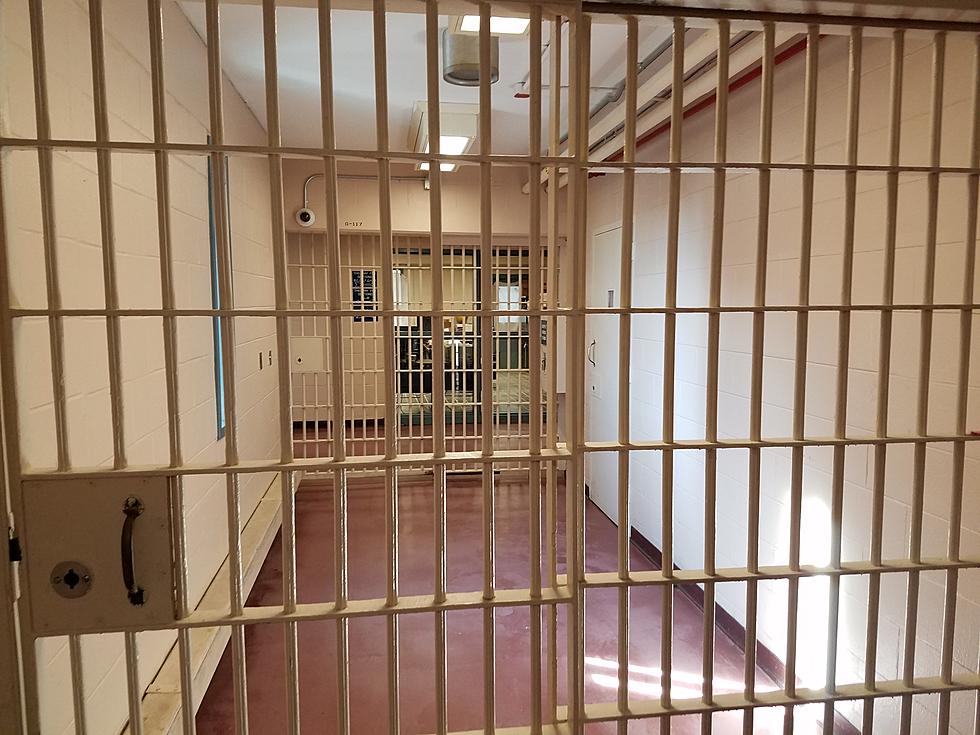 Wall man found in Asbury Park is suspect behind rash of car burglaries in Ocean Township
Prison door at the Monmouth County Correctional Institute. (Vin Ebenau, Townsquare Media New Jersey)
The rash of car burglaries across the entire Jersey Shore reaches near and far and suspects are going all in regardless of whether your car is unlocked or locked.
For your own safety and protection, lock your cars and bring the valuables inside along with your keys.
Ocean Township Police (Monmouth County) have arrested a man who may be behind a recent string of car burglaries in their jurisdiction and beyond.
Listen to Vin Ebenau mornings on Townsquare Media Jersey Shore Radio Stations, email him news tips here, and download our free app.
On Wednesday of this week, Ocean Police said they responded to several such occurrences in the Wanamassa section of town and after reviewing surveillance and each scene, Detectives Steven Walker and Chris Clune were able to identify the burglar as 30-year old Justin Longstreet of Wall Township.
The pair of Ocean Detectives then responded to a number of locations in Asbury Park where Longstreet "was known to frequent" and not long after their trip to AP was Longstreet found along Lake Avenue.
Longstreet was arrested and police said they found him to be in possession of narcotics and drug paraphernalia.
He is being charged with several counts of Burglary and Theft as well as Possession of Heroin, Possession of Hypodermic Syringes, Possession of Drug Paraphernalia and Contempt of Court.
Longstreet is in the Monmouth County Correctional Institute pending an initial court appearance.
Ocean Police said that the burglary investigation though is still ongoing.
If you are a victim of a motor vehicle burglary that took place during the overnight hours of August 10 into August 11 in the Wanamassa section, contact Detective Steven Walker at 732-531-1428 extension 2232.
New Jersey's Missing Children