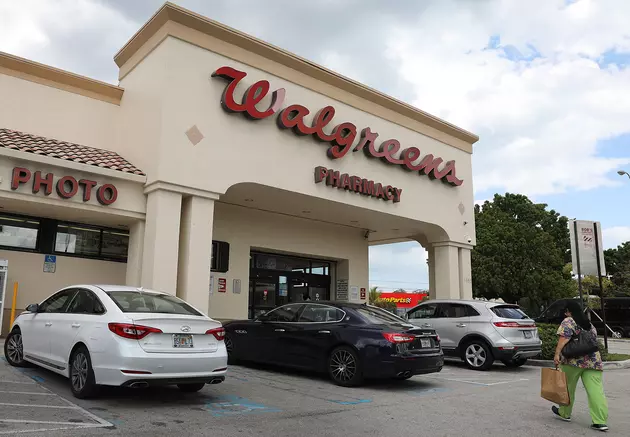 Walgreens to Close 150 Stores This Year; Is Yours On the List?
Credit: Getty Images
The popular US pharmacy Walgreens just announced that they plan to close 150 stores by the end of August 2024.
The move comes as the company is trying to cut costs following lower-than-expected earnings for the year. The company says its profits were hurt by lower consumer spending and reduced demand for COVID-19 vaccines.
In fact, Walgreens says their profits fell 59% in the fiscal third quarter (which ended May 31), according to published reports. The company's stocks tumbled earlier this week on the news as well.
Which Walgreens Stores in New Jersey and Pennsylvania Will Close By August 2024?
Unfortunately, it is not immediately clear which Walgreens stores would be closing within the next year.
So we've reached out to the company for a response to learn more about the timeline for these closures as well.
It's estimated that they operate nearly 9,000 stores in the United States — with about 260 of those stores located in New Jersey — according to a report from the data company, ScrapeHero.com.
In addition to the United States closures, however, the company announced plans to close 300 retail stores in the United Kingdom.
"Consumers continue to appreciate the value, convenience, and range of services provided by Walgreens," said Rosalind Brewer, the company's CEO said this week. "However, significantly lower demand for COVID-related services, a more cautious and value-driven consumer, and a recently weaker respiratory season created margin pressures in the quarter."

In the United States, meanwhile, Walgreens is the nation's second-largest retail pharmacy in terms of the number of stores. CVS operates approximately 9,500 stores in the United States.

LOOK: Food and Personal Care Shortages We Could See In 2023
Learn about the 13 potential shortages that could impact stores in 2023, from produce and meat to snacks and beverages.