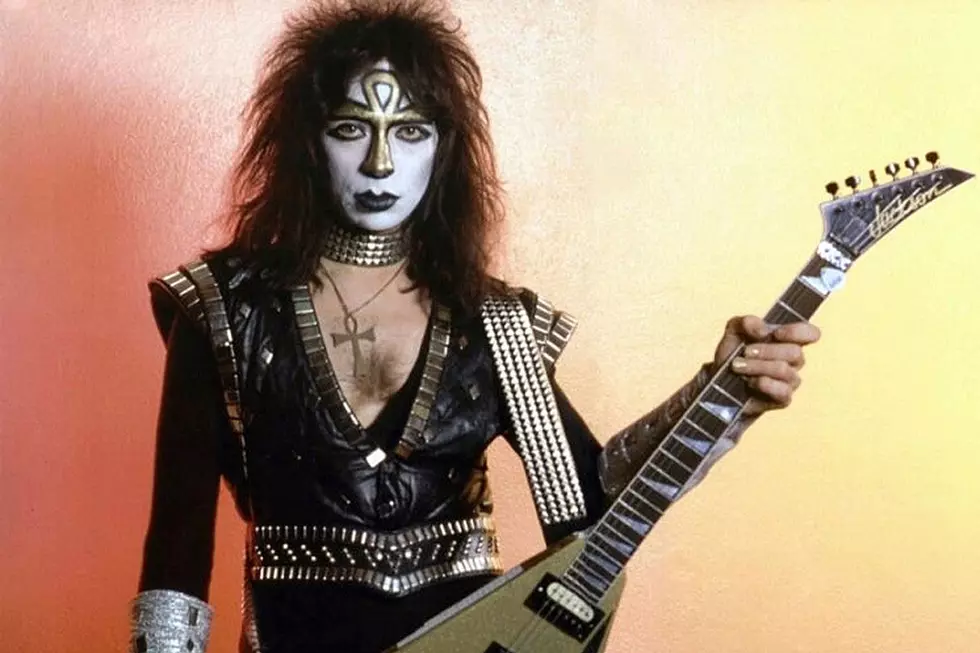 Former Kiss Guitarist Vinnie Vincent Announces Nashville Performance
Mercury
Vinnie Vincent has announced a rare public appearance. The former Kiss guitarist is scheduled to perform on June 7 at S.I.R. Soundstage in Nashville. The event appears to be a low-key affair, with only 60 VIP tickets available for purchase. Fans buying the $300 tickets will also receive a meet-and-greet and an autograph.
This is the latest chapter in what has been a tumultuous return to performing for the reclusive musician. Earlier in the year, Vincent canceled comeback concerts that were supposed to take place on Feb. 8 and 9 in Nashville.
At the time, drummer Carmine Appice, who had been scheduled to perform alongside Vincent, questioned whether the guitarist would ever return to the stage. "I always thought that if Vinnie messed this up, or whoever messed it up, I don't know if there'll be another chance," Appice opined. "'Cause this is his comeback. He already canceled it once [before]. And if gets canceled again, nobody's gonna care anymore. [They'll say] 'I'm not gonna go even buy a ticket. He's not gonna show up."
Following his dismissal from Kiss, the guitarist founded the Vinnie Vincent Invasion. The group would release two albums in the late '80s before breaking up. At that point, Vincent recoiled from the public's eye, avoiding performances and appearances for more than two decades.
More recently, there have been moments when it appeared Vincent was ready to return to the spotlight. An appearance at the 2018 Kiss Expo was soon followed by a performance alongside former bandmate Gene Simmons. The guitarist even took to the stage as part of the Kiss Kruise, joining the band Four by Fate to cover three classic Kiss tracks. Even in that moment, Vincent didn't seem comfortable.
"Vinnie's always been like a showoff kind of guy, and he just stood there," Appice noted in regards to the Kiss Kruise performance. "He looked like he was scared to me."
Perhaps this time Vincent is finally ready to put those fears behind him. Assuming the musician goes through with his Nashville commitment, it will be Vincent's first first official performance in 30 years.
Kiss Albums Ranked