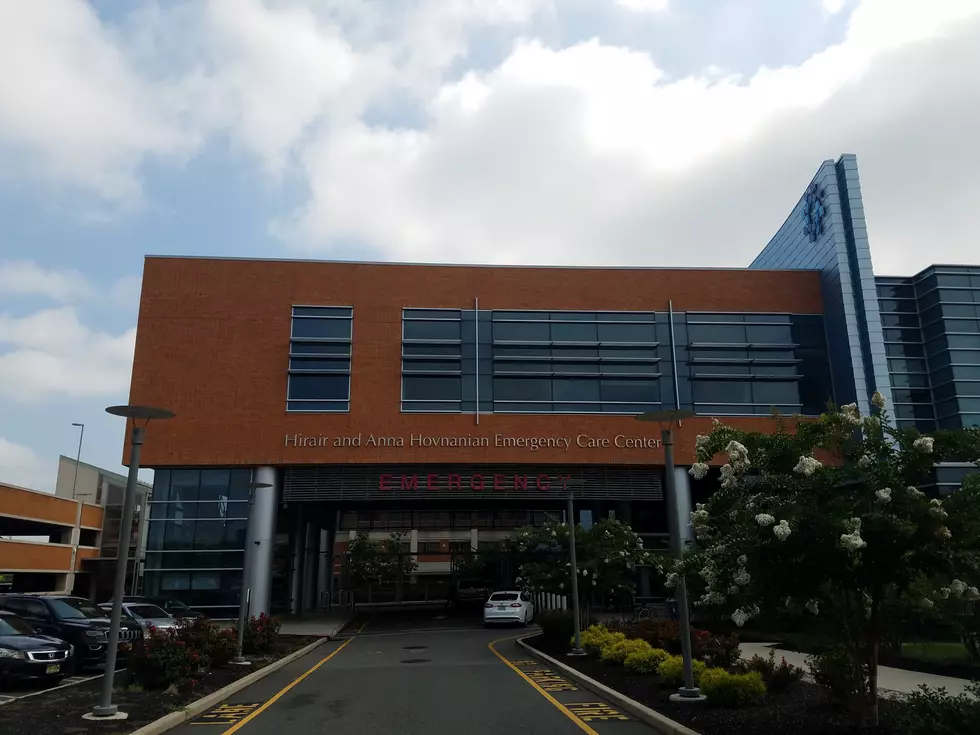 Utility companies must prioritize hospitals, nursing homes when power goes out, new law states
Emergency Department at Ocean Medical Center in Brick. (Vin Ebenau, Townsquare Media NJ)
It would seem obvious but if it wasn't yesterday, it is today for utility companies to prioritize the restoration of power in the event of an outage to hospitals and nursing homes.
Under a new law signed by Governor Murphy on Monday, the onus goes on utility companies to make sure these places have power back first.
The legislation was sponsored by Senate Republican Leader Tom Kean and the Governor endorsed the bill, Senator Kean said in a statement, (A-1226/S-265), which in full, requires the Board of Public Utilities to adopt regulations obliging electric companies to give preference to restoring electric service to critical facilities, including chronic or acute renal dialysis centers, and research labs or clinics that store human blood, tissue, or DNA.
"When a storm or grid failure interrupts power, it is a significant inconvenience for all of us, but when it impacts facilities that rely on medical machinery and technology to sustain critical functions, blackouts put lives at risk," Senator Kean (R-21) said. "It's an emergency any time a health care facility is without electricity. This new law signed today mandates power companies to place an emphasis on getting the lights back on for high-need users and protecting patients."
Kean said the legislation was first introduced after Hurricane/Superstorm Sandy in 2012.
With this law, the priorities for hospitals and nursing homes would take effect any time an outage lasts for more than 24 hours and the restorations must consider the requirements of facilities and the geographic area.
Senator Kean said the restoration efforts to the facilities can't "interfere with efforts to restore power needed to maintain overall public safety."
You can follow Vin Ebenau on Twitter and Instagram and email news tips to vin.ebenau@townsquaremedia.com.
Marijuana legal in NJ: How do the laws work?
Answers to common questions about legalized recreational marijuana in New Jersey and rules about underage use of weed.
NEXT: INSIDE JOE PESCI'S HILARIOUSLY OVER-THE-TOP LAVALLETTE MANSION
LOOK: GO INSIDE JON BON JOVI'S $20 MILLION MIDDLETOWN MANSION
Go Inside Mike 'The Situation's' NJ Mansion
TAKE A TOUR OF JON BON JOVI'S NEW $43 MILLION PALM BEACH MANSION
Jersey Shore Nor'easter 2021 Listener Pictures
9 REASONS NOT TO LIVE AT THE JERSEY SHORE
Peek Inside Snooki's New Toms River Waterfront Home
LOOK: See the iconic cars that debuted the year you were born
NEXT: The 100 Best Places to Live on the East Coast
KEEP READING: Here are the best places to retire in America