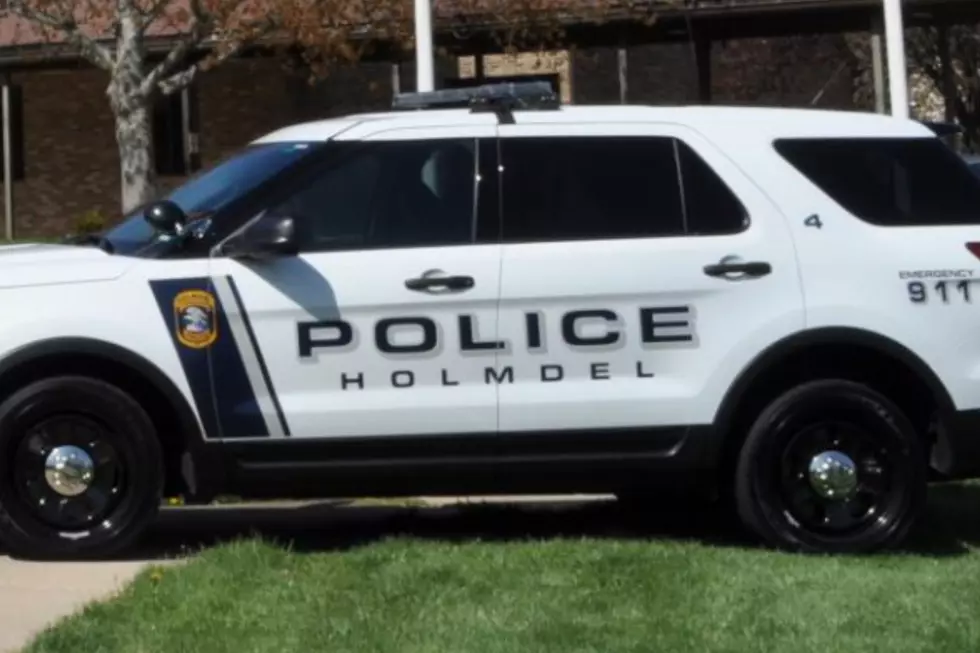 Trio of 13-year-olds crash stolen car fleeing Holmdel, NJ cops, police say
(Holmdel Police via Facebook)
🔴 Three 13-year-old teens stole a car and crashed it in Holmdel, police said
🔴 One of the teens ran off and is wanted by police
🔴 It's the second time in days that NJ teens have crashed a stolen car
---
HOLMDEL — Officers are trying to find a 13-year-old boy after he and two girls stole a car and crashed it early Saturday morning, according to police.
A Holmdel cop spotted a stolen vehicle headed north on Laurel Avenue near Route 35 around 4:20 a.m. Saturday, police said. Police tried to pull the car over.
While the car stopped at first, it then sped off before officers had a chance to speak to the driver. The vehicle fled north on Laurel Ave and then crashed about a mile away at the intersection with Middle Road.
Two other teenagers stayed at the scene of the crash. A pair of 13-year-old girls from Neptune was arrested, according to police.
After the crash, a 13-year-old boy got out of the vehicle and ran away. The boy was a passenger, according to police. He is described as a Black male wearing black sweatpants and a white hooded sweatshirt. Police said he is missing a pair of shoes.
While the boy is not considered a threat to the public, he was still wanted by police. Anyone with information about him or his whereabouts is asked to call the Holmdel police at 732-946-4400.
NJ teens stealing, crashing vehicles
It's the second time in the past week that a group of teenagers in New Jersey have crashed a stolen vehicle.
Five 16-year-old teens were arrested after stealing and flipping a vehicle on Route 24 on Wednesday, according to Summit police. The vehicle was reported stolen in Montclair.
All five teenagers were from Essex County, Summit police said. They were processed and released to their guardians.
Report a correction 👈 | 👉 Contact our newsroom
NJ breweries with top-rated beer
The reviews are in — see which NJ breweries have the most beers with a great rating on BeerAdvocate.
UPDATED: All the stores where NJ legal weed is sold
The number of recreational cannabis dispensaries continues to grow, since the first NJ adult recreational sales in April 2022.
LOOK: Famous actors from New Jersey
Stacker
compiled a list of famous actors born in New Jersey from IMDb.