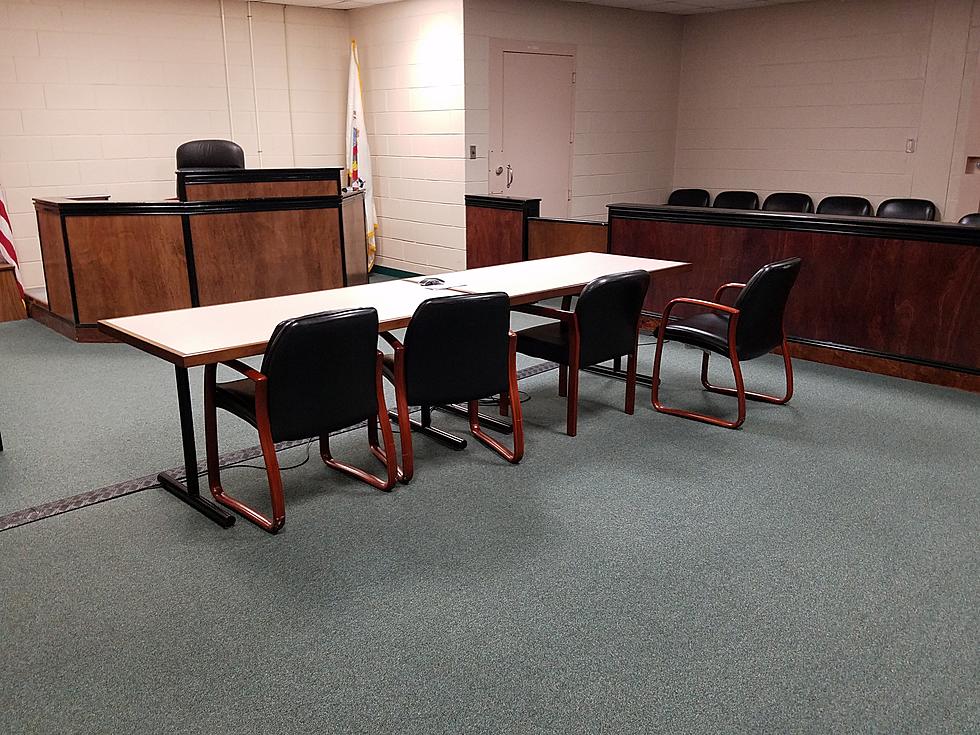 Toms River woman allegedly stole money from Wall law firm she worked at
Court room at the Monmouth County Correctional Institute. (Vin Ebenau, Townsquare Media New Jersey)
A Toms River woman is charged with second degree theft after allegedly stealing more than $100,000 from a law firm in Wall Township that she had worked as an office manager.
Monmouth County Prosecutor Chris Gramiccioni announced the arrest of Patricia Vaughn, 62, Monday following a 10-month joint investigation with Wall Police.
Vaughn was charged and released on a summons.
Wall Police received a theft report in January, according to Gramiccioni, from the owner of the law office allegeging that Vaughn had stolen funds, so they touched base with the Monmouth County Prosecutor's Office.
During the joint investigation, Detectives combed through records of various business and personal accounts related to the law practice which revealed numerous unauthorized transfers from these accounts to the firm's operating account.
Vaughn is accused of making these transfers in her capacity as office manager from 2011 through 2019 but hid everything by creating false bank statements.
She then used the additional money from the operating account to give herself unauthorized salary increases and extra paychecks which ended up totaling about $105,552.50 to which she was not entitled to have in her accounts.
This case is assigned to Monmouth County Assistant Prosecutor Diane Aifer.
You can follow Vin Ebenau on Twitter and Instagram and email news tips to vin.ebenau@townsquaremedia.com.
More From Townsquare Media Monmouth-Ocean:
Enter your number to get our free mobile app
Things I Am Looking Forward To Doing Post-Quarantine