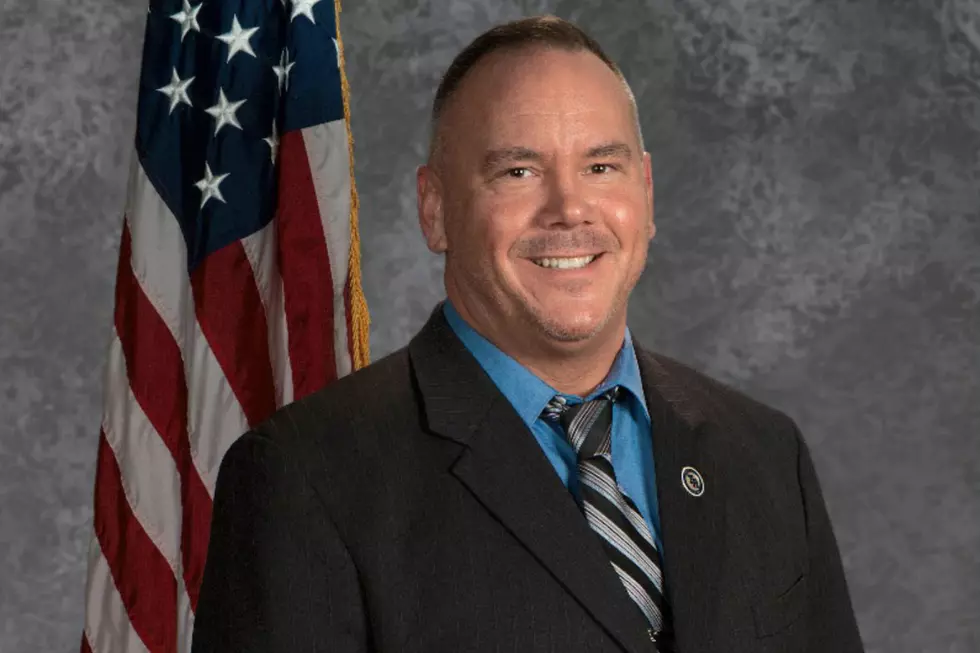 Toms River School Board President asks for Daniel Leonard to resign
Board of Ed member Dan Leonard (Toms River Regional school district)
In the aftermath of a road rage incident and crude behavior committed by Toms River Regional School Board member Daniel Leonard, Board President Joe Nardini has asked for his resignation.
Leonard was involved in a road rage incident on July 6, as first reported by WOBM News, where he tailed another driver down Hooper Avenue after he was cut off.
It then came to light that Leonard has been posting pictures, quotes and statuses on his Facebook page of bigoted and disturbing comments.
Today, Toms River School Board President Joe Nardini, is asking for the resignation of Leonard from the board due to his behavior.
"As President of the Toms River School Board, I do not condone—and in fact denounce—the social media posts shared by my colleague and fellow Board Member Daniel Leonard.
The reasons for my great dissatisfaction with these messages should be evident and obvious, but in light of the contentious Board of Education meeting last night, I feel we must expound upon our position as the Board.
As Board President, it is my responsibility to consider, first and foremost, the well-being of the children of this District.
We must lead by example and set an example to our students and community that reflect our goals, ideals and vision for the future of this District. Due to these and other concerns, I have rescinded Mr. Leonard's appointment to the Safety, Security, and Transportation Committee, effective immediately.
Additionally, I am asking Mr. Leonard, for the sake of the students in this District, to consider the far- reaching effect of the events of the past few days and the effect upon the District and the students, and to consider tendering his resignation from his position as Board Member.
We, as the Board, cannot act to remove a sitting Board Member based upon the allegations related to Mr. Leonard's Facebook postings.
However, Mr. Leonard is in a position to remove this distraction from the Board's mission, and we implore him to consider the impact his continued service on the Board has had, and continues to have, upon the student body of the Toms River Regional School District."
On his Facebook page, Daniel Leonard shared a post in April, depicting an image of U.S. Rep.  Rashida Tlaib, D-Mich., and a headline that said she called "for hunger strikes to end ICE" with the added personal caption, "My life would be complete if she/they die..."
A separate April post by Leonard shared a video featuring U.S. Rep. Ilhan Omar, D-Minn., a Muslim immigrant, with Leonard's caption: "Terrorist....... 100%."
The post he shared referred to her controversial quote from a speech regarding the September 11 attacks. At a March banquet for the Council on American-Islamic Relations, Omar said "CAIR was founded after 9/11, because they recognized that some people did something and that all of us were starting to lose access to our civil liberties."
Other, more recent Facebook posts by Leonard also make derogatory references to "Sharia law."
On Tuesday, the New Jersey chapter of CAIR released a statement calling for Leonard to step down.
"The bigoted, hateful and threatening social media posts shared by this elected board of education official serve to disqualify him for any position that has responsibility for the safety, security and well-being of New Jersey's diverse student body," CAIR-NJ Executive Director James Sues said.
Lt. Gov. Sheila Oliver then called for the resignation of Leonard.
Leonard is refusing to step down but said Thursday that he would be "more cautious" with his personal Facebook posts, which sparked at least two Muslim rights organizations to call for his resignation.
Previous reporting by Erin Vogt was used in this article.