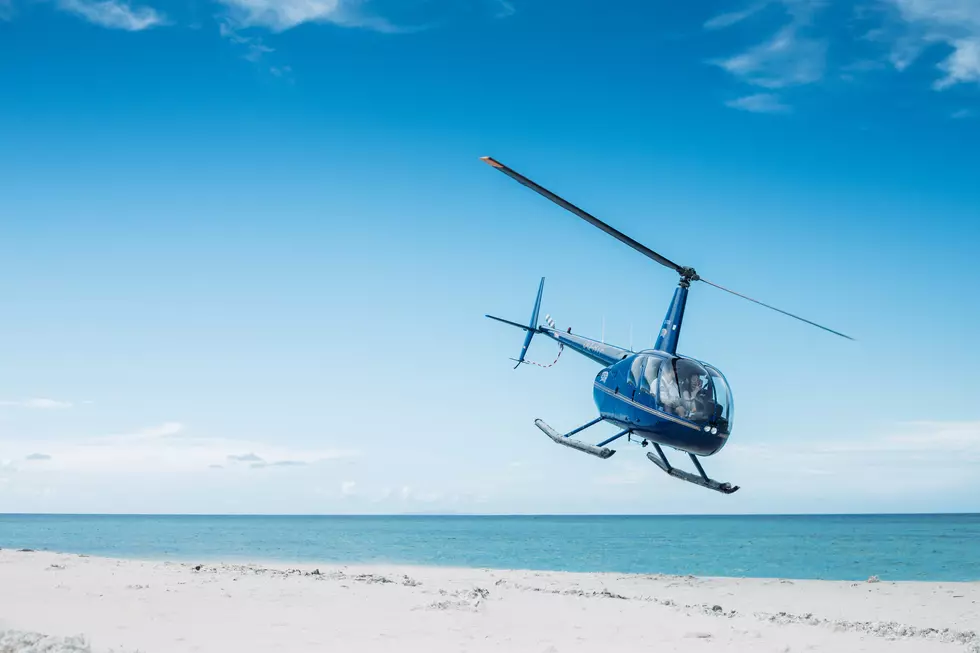 The Increase In Low Flying Helicopters In Toms River, NJ Is Interesting
Photo by James Coleman on Unsplash
If you've seen a low-flying helicopter in and around Toms River this week, there's no reason to feel like Ray Liotta in Good Fellas, they aren't up there watching you.
Over the past few days, I've seen a singular helicopter hovering in the same spot for a while not too high in the sky.
At first, I thought it was just a one-off, but throughout the week I noticed a helicopter doing the same thing in a few spots around Toms River.
My immediate thought was that there was someone was running from police custody, however, the helicopter would most likely be flying around if that was the case.
This one appeared to just be in the same spot.
My next thought had me feeling like Ray Liotta in the Good Fellas, thinking the helicopter was following me around!
That also was not the case.
So, Why Is There A Low-Flying Helicopter Hovering Around Toms River, NJ?
The answer is actually pretty interesting in my opinion, and I had no idea this was a thing that happens.
According to Toms River Patch, the helicopters are working with crews to inspect our transmission lines.
Transmission lines are those huge power lines that are held up with steel structures.
They generally carry electricity from a power plant to a local substation for distribution.
The low-flying helicopters that you may be seeing around Toms River are carefully inspecting those lines and equipment to make sure that they are safe.
Specifically, the helicopters are inspecting the 230Kv and 500Kv lines.
The Toms River Patch reports that the inspections could last up to six weeks
The 25 Most Dangerous Cities in New Jersey
25 Best Breweries In New Jersey Voted By You
Jersey is passionate about its local beers, these are the top 25 New Jersey breweries according to you!