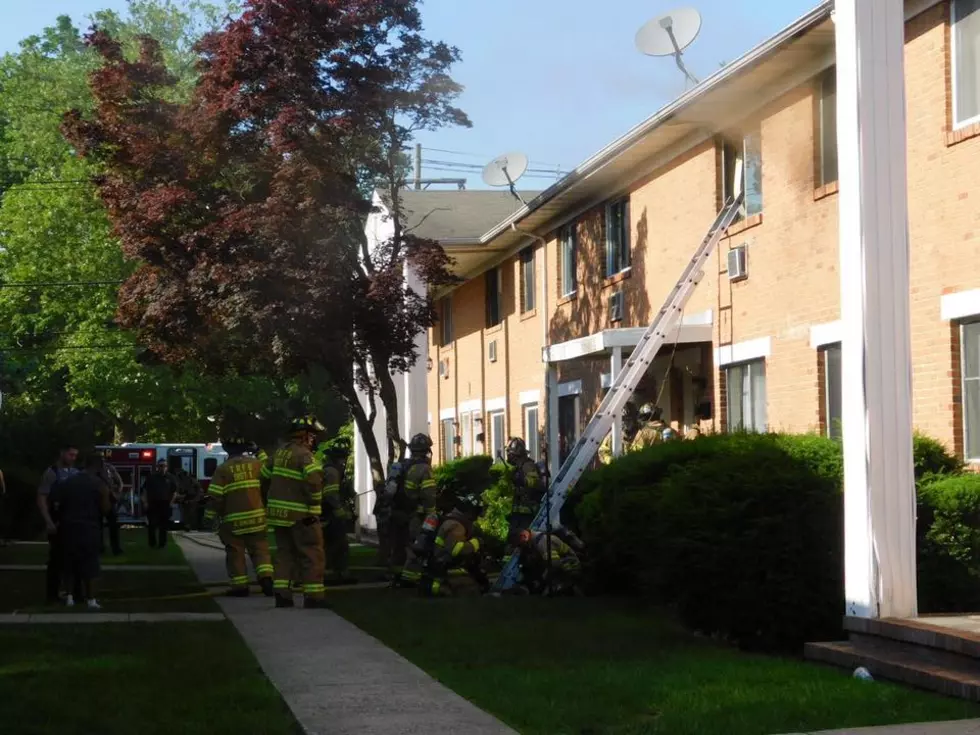 Toms River apartment fire caused by unattended cooking
Structure fire at apartment complex in downtown Toms River. (Toms River Fire Department Company Number One)
Toms River Fire crews rescued a cat and Toms River EMS brought one person to the hospital for smoke inhalation after a structure fire Wednesday at the Harbor Front Condos on Washington Street.
Toms River Fire Department Company #1 and 2 were dispatched to a report structure fire in an apartment in the downtown area.
Rescue-Engine 2561 was on location and firefighters found smoke emanating from the involved apartments door.
Additional units arrived on location from Stations 25 (TRFD 1), Station 26 (TRFD2), Station 28 (EDFD4), and Station 53 (IHFD).
Toms River Bureau of Fire Prevention Inspector Charles Bauer investigated the kitchen fire at the Harbor Front Condo's unit #24.
The resident was able to escape and suffered minor smoke inhalation and was transported to the hospital for care.
A cat was rescued and animal control was called to care for the cat until its owner returned.
The unit suffered moderate fire damage to the kitchen and smoke and water damage throughout.
The cause of the fire was unattended cooking.
The incident is currently under investigation by the Toms River Bureau of Fire Prevention.