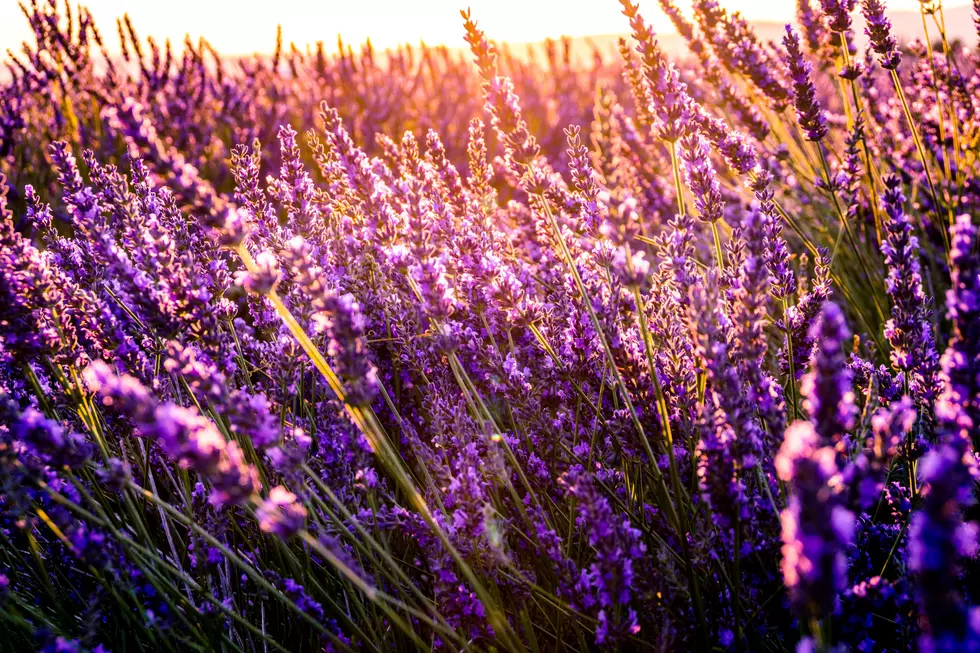 This New Jersey Pick Your Own Lavender Farm Is Breathtaking
Photo credit: Unsplash Leonard Cotte
I'm a sucker for flowers. I have them everywhere on the inside and outside of my house.  If you want to make your home smell like a lavender dream, you have to visit this breathing takingly beautiful New Jersey lavender farm!
They have more than 3,000 lavender plants over four acres and it is just beautiful!  Just look at this!
Serenity Farms is the perfect name for this place. I could literally take a nap in the field.
They open in just a few days and will host Lavender Fest on June 18th which will include crafts, vendors, and music.
Make sure you grab a basket to pick your choice of Munstead, Grosso, Phenomenal or Hidcote varieties.
You can't get any fresher than cutting your own lavender.  I actually leave a few sprigs under my car seat and they make the best natural air freshener, and because it is so fresh, it seems to last forever.
If you don't have time to walk the farm and cut your own but you still need to dress up a table before company comes over, you can always stop by their curbside pickup and buy some freshly cut and bound lavender to-go.  Serenity Farm actually delivers too!
They also set lots of relaxing events around their lavender farm like their recent serenity yoga.  If you missed that don't worry, you can also look forward to storytime with Serenity Farm's goats.  How cute is that?  Goats Norman and Russ will be waiting for your arrival.
The dates for that event are June 11th, 16th, 18th, 23rd, 25th, and 30th.  Little ones can listen to a story, play with the friendly goats, and make a craft.
Serenity Farms are located at 44 Tindall Road in Robbinsville.  Their hours are Saturday-Sunday 11 am – 5 pm.  There are more farms highlighted here.
Here are some more pick your own orchards and farms to visit throughout the year in New Jersey.
These Are New Jersey's Best Pick Your Own Orchards And Farms
Grab a bag, bucket, or bushel and pick your own delicious fruits and pumpkins from these New Jersey businesses, listed alphabetically.
How Many of These Popular New Jersey Attractions Have You Been To?