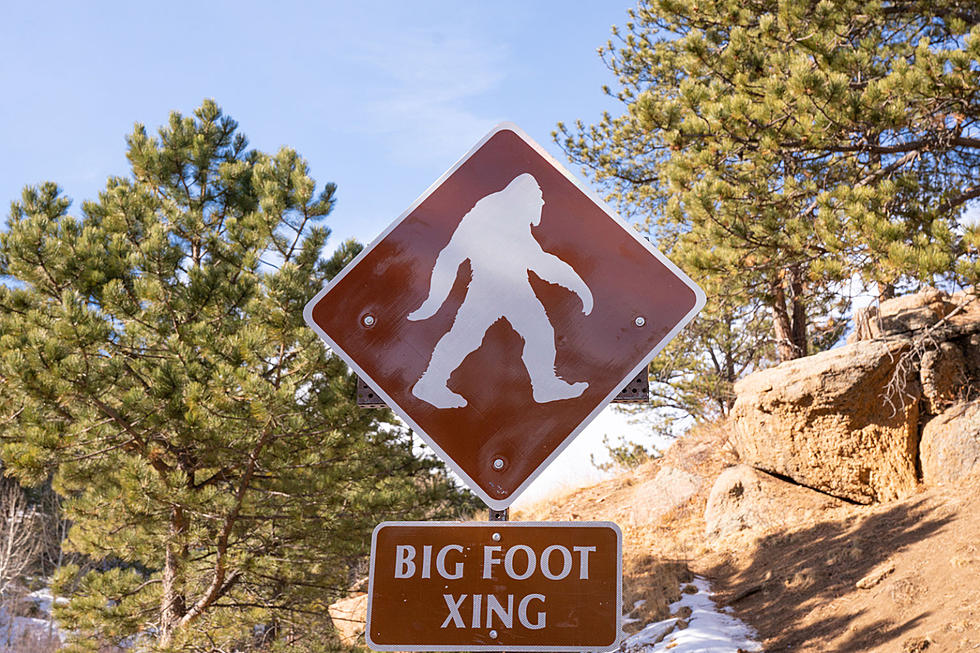 South Jersey man claims to have spotted Bigfoot
Adobe Express
A paranormal researcher who calls himself Man Of Light according to his YouTube channel has posted a video of still photos he's taken somewhere in South Jersey. This researcher claims to have come upon this Bigfoot creature in a "research area" in the southern part of the state.
You can tell he's from South Jersey by his accent. Exactly where this research area is was not disclosed. You can see in the photo that there appear to be active railroad tracks in the shot where the creature was captured on film.
There is an entire community of people who fervently believe in Bigfoot or as they like to call them, Wood Apes.
It could be deep in South Jersey around Cumberland County or Atlantic County, which still has an active rail line into Atlantic City from Camden County.
It could possibly be in the Pinelands where the legend of The Jersey Devil is still alive and well, but that creature is described as much different from the Wood Apes that most Bigfoot sighters tell of in describing their mysterious creature.
Many of the Bigfoot sightings are in Texas, Oklahoma, the Midwest and the far northwest region of the country. Not many are reported here on the East Coast.
Whether the possibility exists that there is a creature 8 to 10 feet tall covered in hair or fur like an ape standing upright and wandering the woods of America, no one is sure.
The one thing that is certain is that there are thousands of people who believe there are and at least one person thinks there's one of them here in New Jersey.
Opinions expressed in the post above are those of New Jersey 101.5 talk show host Dennis Malloy only.
You can now listen to Dennis & Judi — On Demand! Hear New Jersey's favorite best friends anytime, anywhere and any day of the week. Download the Dennis & Judi show wherever you get podcasts, on our free app, or listen right now.
Click here to contact an editor about feedback or a correction for this story.
2023 Seaside Heights Polar Bear Plunge
Photos from the 2023 Seaside Heights Polar Bear Plunge, which raised $2.5 million for the Special Olympics New Jersey.
NFL pros from New Jersey
There are more than 60 active pros with NJ roots.
More than 10 players who made it to the NFL conference championship games this year have NJ ties — and four active NFL quarterbacks were born in the Garden State.
Some of them may even be on your fantasy football team.