Snowplow Falls into Sink Hole In New Jersey
(Photo by Scott Eisen/Getty Images)
We're all very grateful for the guys who drive the snowplows that make our lives much easier during the winter, and we often think of them as pretty invincible, but check out what happened to one guy in Warren, New Jersey.
As reported at nj.com, a truck driver plowing snow in Warren County received an unpleasant surprise when the vehicle fell into a sinkhole this morning
The sinkhole opened on Wordsworth Lane in the Breakley Park section of Lopatcong Township, WFMZ.com reported.
Photo tweet by WFMZ - TV 69 News: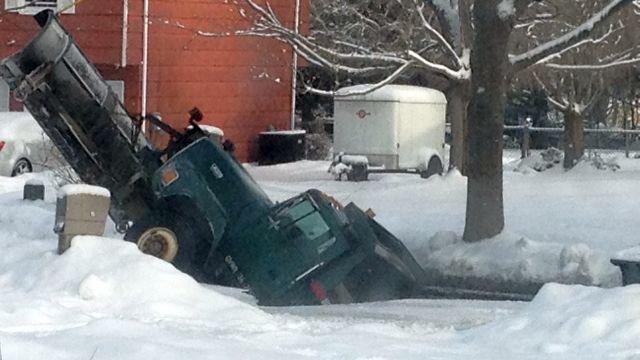 Thankfully, the driver escaped without injury following the 7:30 a.m. incident. Crews arrived a short time later to free the truck, the report said.