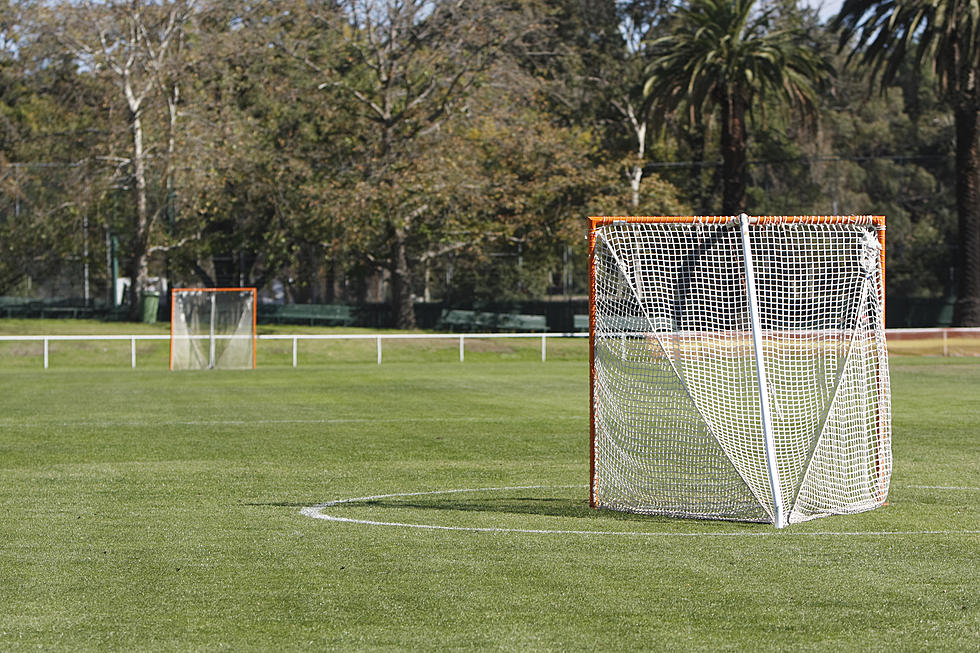 Shore Conference Boys Lacrosse Scoreboard for Monday, April 25
Getty Images/iStockphoto
Monday, April 25
Class B South
Point Boro 15, Lacey 8
Senior midfielder Aidan Kirk delivered seven goals and two assists and freshman attackman Brady Kirk tallied three goals and three assists as the Panthers (10-1. 4-0) continued the best season in program history by defeating the Lions (4-6, 0-4).
Nick Campbell added two goals and one assist, Brian Ostrander had a goal and an assist, and Matt Meccia and Logan Morris rounded out the scoring with one goal apiece. Aidan Kirk also had a team-high nine ground balls while Dennis Glynn collected six ground balls. Senior goalie Matt Azzarano made six saves.
Corey Smith and Gaetano Dimiele each sank two goals with one assist to lead the way for Lacey. Zach Brewer and John Dodaro had a goal and an assist each. Matt VanNortwickand Diego Wolf had one goal each. Chad Moore made 14 saves in goal.
Nondivisional
No. 9 Red Bank Catholic 19, Donovan Catholic 4
Junior midfielder Sam Fertal erupted for a career-high six goals and one assist and junior midfielder Torin Harmon continued his excellent season with four goals and four assists to power the Caseys (8-4) to a victory over the Griffins (3-7).
Ryan also scored four goals for RBC while Jackson Lu notched three goals and three assists. Connor McGee and Peter Villare each scored once and Nick Cosimano picked up 12 ground balls. Christian Schrader made 16 saves.
Ocean 12, Long Branch 1
Sophomore midfielder Ben Girard scored three times and added one assist and senior attackman Michael Terry had a goal and four assists to lead the Spartans (3-8) past the Green Wave (0-9).
Brian Gibbons had two goals and one assist and Paul Morris and Willie Canavan also scored twice. Omar Aly and Nick Iacouzzi added one goal each.
Angel Castro scored once and Luis Rojas made 15 saves for Long Branch.
Colts Neck 6, Toms River South 4
Senior goalie Dan O'Keefe stood tall with 19 saves to backstop a balanced offensive attack and lead the Cougars (3-7) to a victory over the Indians (4-4).
Henry Shell, Tesio Carabello, and Braeden SanFilippo each registered a goal and an assist while Chris Dalby, Jack Dodd, and Thomas Halmi scored once each. Halmi also picked up a team-high seven ground balls.
Corey Kaiser had two goals and one assist and Billy Rutledge scored twice to lead Toms River South.
Freehold Township 6, Toms River North 3
Ryan Rowolt scored twice and Connor Brown made six saves as the Patriots (2-8) pitched a shutout in the second half to sink the Mariners (2-7).
Aidan Harrington tallied a goal and an assist and Nolan Thompson, Nick Carnevale, and Jaden Buckley each scored once to spearhead a balanced offensive attack.
Nick Walano scored twice, Kevin McCarthy scored once, and Evan Singer made 15 saves for Toms River North.
Manalapan 9, Brick 2
Junior attackman Adam Vender and sophomore attackman Anthony Macchio each scored twice while sophomore midfielder Grant Carle had another dominant day at the face-off X to lead the Braves to a nondivisional win over the Dragons.
Carle went 10-for-11 on face-offs and also dished out three assists. Sophomore attackman Christian Zdiarski also had three assists. Ben Perle had a goal and an assist, and Dylan Friedman and Frankie D'Amore each scored once. Alex Kaplan got the start in goal and made 10 saves.
Brick Memorial 14, Marlboro 5
Senior midfielder Dan Aulisi struck for a career-high eight goals and one assist to lead Brick Memorial (7-3) to its fourth straight victory.
Senior attackman Henry Lindquist also helped lead the charge with three goals and three assists. Rob Beshears scored twice, Dylan Rinyak scored once, and Christian Valanzola won 16 of 23 face-offs and collected 11 ground balls. Colin Calabrese added seven ground balls. Paul Mazzeo made 11 saves.
Kyle Potterton and Noah Gothelf each scored twice to pace Marlboro. Ben Rothman scored once and DJ Silvia made eight saves. Patrick Xia also saw time in goal and made one save.
Toms River East 12, Jackson Liberty 8
Junior midfielder Luke Barber scored six goals and added one assist and junior goalie Lester Cook made 11 saves as the Raiders (6-3) ran their winning streak to five games with a victory over the Lions (3-8).
Nate Cummings (2g, 1a), Noah Raimonde (1g, 2a), and Maxson Hutteman (1g, 2a) each had three-point games while Nick Medina and Gabriel Lopez each scored once.
Paul Capozzi led Jackson Liberty with three goals and one assist. Billy Schuler had two goals and one assist, Reese Stewart also scored twice, and Brendan Gallagher scored once. Matthew LaBianca got the start in goal and made 11 saves and Evan Canning entered later in the game and made two saves.
Nonconference
IMG National 7, No. 1 Rumson-Fair Haven 6 (OT)
Maryland recruit Braden Erksa sank the game-winning goal in overtime as the Ascenders (8-0) won a thriller over the Bulldogs (8-3).
IMG National is ranked No. 19 in the nation in the latest Inside Lacrosse Top 25.
Neptune at Steinert, 3:45 p.m. - canceled 
From Sunday:
St. John's College HS (D.C.) 19, No. 6 CBA 2
The Summer season is here, and so are New Jersey's street fairs
A full list of family fun street fairs happening now through the end of summer in New Jersey.
(All events are listed in date order through the September 21)