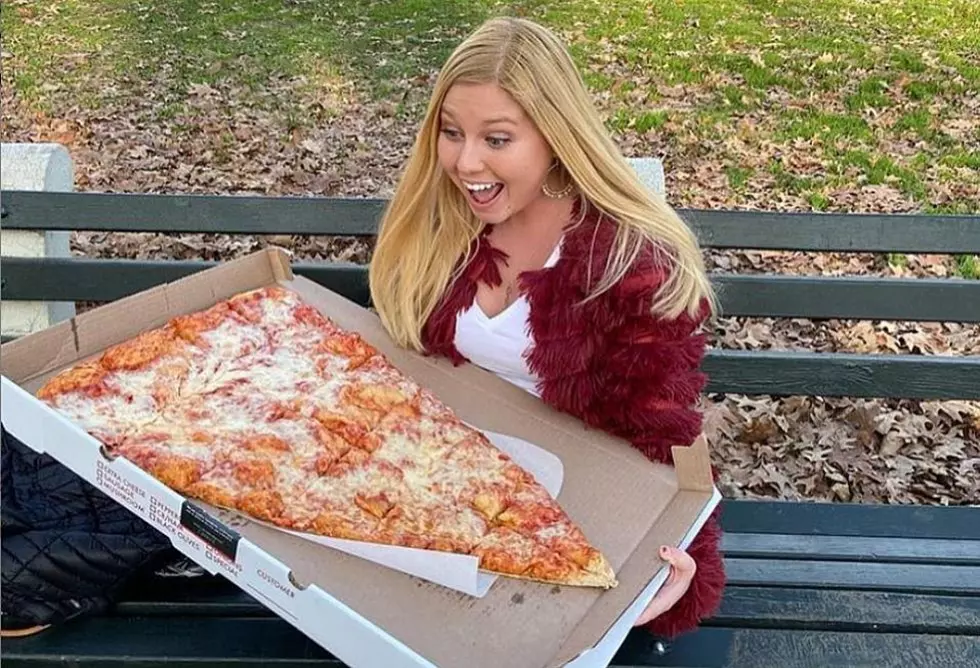 THIS IS HUGE! See Which Monmouth County Pizzeria Was Crowned One Of The Best IN THE WORLD
Photo via The Pizza Barn
We always hear about how amazing New York pizza is and don't get me wrong, it's the gold standard. However, Jersey pizza and New York pizza are one in the same and we are FINALLY getting our GLOBAL props. Two New Jersey pizzerias have taken the top spots on www.50TopPizza.com which ranks the best pies in the WORLD!
Listen to Shannon Holly mornings on 94.3 The Point and download our free 94.3 The Point app.
This is an Italian website that wants to get to the bottom of the age-old fight over who has the best pizza and I feel so vindicated that Jersey is on the global list not just once, but twice!  Working our way up to the top, hitting number 5 on the list was Razza in Jersey City.  Not too shabby...number 5 in the WORLD.
The site said that they are looking for a pizza with a sturdy crunch, and a crust that satisfies the bite. The pizzeria has to use very fresh and high-quality ingredients to be even considered.
Razza was also featured by Food & Wine Magazine on the list of the best pizza places in Jersey so this is a must try.  They take on the controversial Margherita pizza but make it more Jersey with fresh local Jersey ingredients.  You can find them at 275 Grove Street and report back!
Now...drumroll please...Securing the number 2 spot on this GLOBAL list is Una Pizza Napoletana in Atlantic Highlands!  Now keep in mind, this website originates in Italy so so they have a different version of pizza than a lot of us are used to...it has a thin crust, crispy, and not too much sauce...so it's true Italian authentic...not americanized like other pizzas. Their pizza has what they call a  "pronounced crust" and the website noted that the "dough is perfectly leavened and bubbly, and very fragrant". The raw materials used come from Italy, which include a nice selection of tomatoes. Yum. This is such a hometown pride moment! Monmouth County in the house!!!!!!!!!!!
Only The Best - These Monmouth County Burgers Are The Bomb
THE DEFINITIVE LIST OF THE SWEETEST ICE CREAM PARLORS IN MONMOUTH AND OCEAN COUNTIES
Breathtaking Beach Bars in Monmouth County