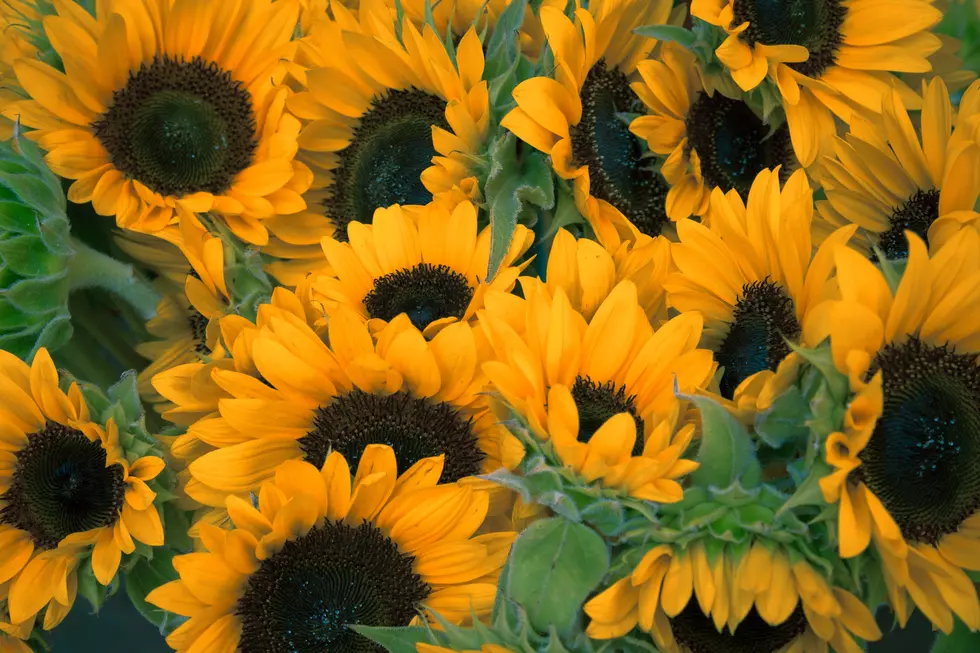 Secret To The Biggest And Brightest Flowers In New Jersey
Photo credit: Unsplash Gerome Bruneau
Your manicured, green, weed-free lawn is the base for truly impressive landscaping but once you have that licked, you need to accessorize.  Imagine you're in a stunning evening gown and you forgot to put on the necklace.  That would be an epic fail.  Forgetting to plant the right big blossoms is the same thing.  The problem is, that deer happen to think those buds are their personal buffet.
Deer stay away from my roses (they hate thorns) but the fleshy flower is fair game to the careful chewer. I pour the pickle juice when we polish off a jar right on the soil and not only does that help them grow amazingly, it seems to keep all the critters away. Sometimes I add coffee grinds and egg shells all mashed up. Here are two pics of my roses from a few days ago.
I'm also a HUGE advocate for vincas!  They have huge color, pop from the street for that curb appeal and the deer hate them.  I like to pair them with black mulch or even just dark soil for contrast. I put them all over but here is a smaller section.
I wanted to share the do's and don'ts for picking the right flowers for you and the least favorite for New Jersey deer.  Here ya go!
DEER-RESISTANT SHRUBS & PERENNIALS
Bleeding hearts
Yarrow
Silver mound
Jack-in-the-pulpit
Aster
Astilbe
Barberry
Coneflowers
Spurge
Bee balm
Fern
Tansy
Yucca
Columbine
Shasta daisy
Lupine
Coreopsis
Black-eyed Susan
Boxwood
Anemone
Deadnettle
Edgeworthia
Mandivilla
Peonies
Weigela
Bearded iris
Russian sage
Foxglove
Daffodils
Poppies
Lambs ear
Prickly pear cactus
DEER RESISTANT ANNUALS
Snapdragon
Dusty miller
Sweet alyssum
Zinnia
Strawflower
Bachelor buttons
Larkspur
Verbena
Marigold
Vinca
Spider flower
Ageratum
Flowering Tobacco
Forget-me-not
Heliotrope
Sunflower
DEER RESISTANT VEGETABLES
Garlic
Onions
Scallions
Leeks
Squash
Zucchini
Pumpkins
Cucumbers
Artichoke
Rhubarb
Tomatoes
Peppers
Eggplants
Carrots
Beets
Radishes
Potatoes
Asparagus
Okra
Parsnips
DEER RESISTANT HERBS
Fennel
Chives
Garlic chives
Mint
Dill
Rosemary
Chamomile
Basil
Oregano
Parsley
Thyme
Sage
Lemon balm
Lavender
Cilantro
Marjoram
Lemongrass
Here's to a fabulous garden and lawn this summer!
These Are New Jersey's Best Pick Your Own Orchards And Farms
Grab a bag, bucket, or bushel and pick your own delicious fruits and pumpkins from these New Jersey businesses, listed alphabetically.