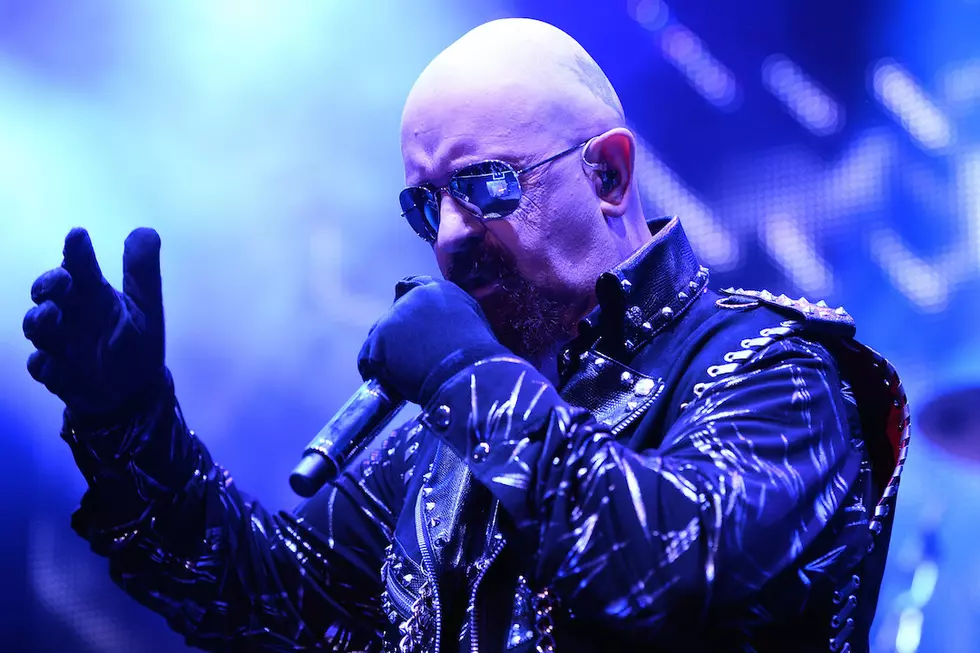 Rob Halford Invites Eagles' Super Bowl Winning Coach Jim Schwartz Onstage
Ethan Miller, Getty Images
Judas Priest will kick off their highly anticipated tour tonight at the Mohegan Sun Arena in Wilkes-Barre, Pennsylvania. Rob Halford wants to make a local splash at the concert and make a nod to nearby Philadelphia by bringing the Philadelphia Eagles defensive coordinator and Judas Priest fan, Jim Schwartz, on stage to celebrate the NFL team's recent Super Bowl victory.
The Philadelphia Inquirer caught up with Halford and the interview took a turn into the world of sports, and during the interview, Halford shares that Jim Schwartz is a "massive Priest fan." He adds, "I want to drag him out to the show and onto the stage."
When asked if he is an Eagles fan, Halford stayed in his lane saying, "I'm not going to put myself there, but I love watching the challenge and human complexity of it." He continues, "To have all these players, who have their own lives and things on their mind, come together in unison as the Eagles with that goal in sight -- win that Super Bowl -- that's mind-boggling. All those physical and psychological mechanisms at work... I'm happy they won, especially after all those years. It's beautiful, man. That message goes beyond sports. That's about never giving in and never giving up."
The Philadelphia Eagles won their first Super Bowl and their first NFL championship since 1960, when they defeated the New England Patriots 41-33 on Feb. 4, in an exciting game that came down to the wire.
Judas Priest will take the stage tonight with or without Jim Schwartz in Wilkes-Barre, Pennsylvania. Check out all their tour dates here.