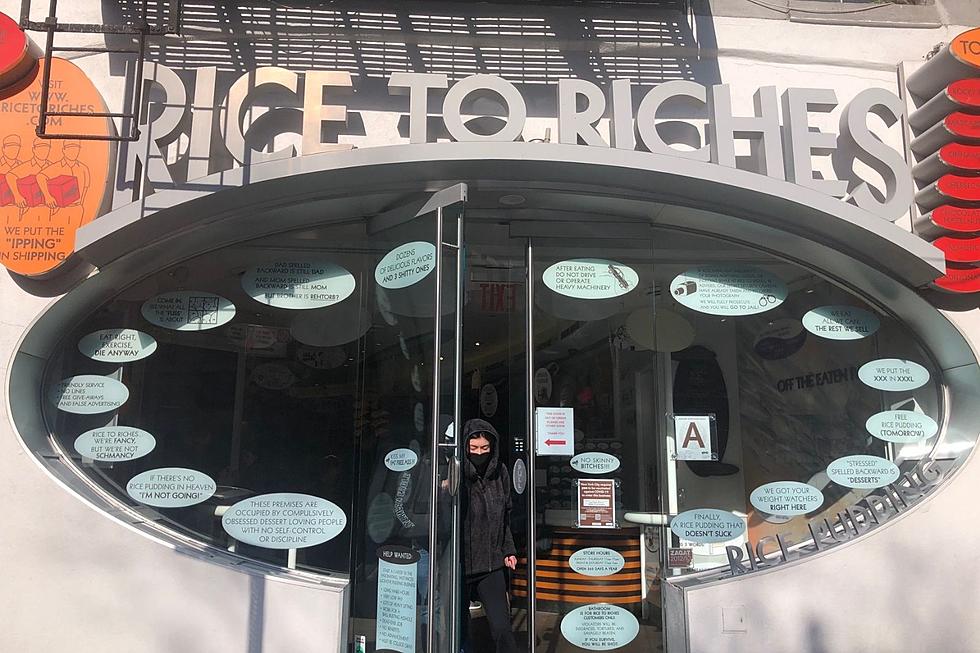 This Epic Pudding Bar Insults Us But We Keep Coming, They Ship To New Jersey
Rice To Riches Photo credit: Shannon Holly
This decadent dessert is so good, it is worth getting insulted for.  This spot tells you that you are already fat but that is exactly why you should stay.  You would think that would rub people the wrong way but instead it seems to be very freeing, especially when you learn what gloriousness waits for you on the other side of the insults.
We all go out for ice cream, but why not go out for ice cold, creamy pudding with all the toppings?  There's a pudding bar in Little Italy that is so mind-blowingly good that they take a stab at your self-esteem and you don't even care.
Rice To Riches is fattening, rich, creamy and sinfully delicious and they know it.  In fact, right on the front window you'll see the following:
No skinny bitches.

Kiss my fat-free ass.

These premises are occupied by compulsively obsessed dessert loving people with no self control or discipline.

After eating do not drive or operate heavy machinery.

We got your weight watchers right here.
Then when you walk inside you see another sign that says,
Eat all you want, you are already fat.
Huh.  I never thought an insult would be so freeing.  It was a cheat day and it was worth every single bite.  Just look at this:
Rice To Riches
Ready for a creamy desert with toppings that is not ice cream? This place is the stuff dreams are made of. Introducing Rice to Riches!
Yep, rice pudding is the new ice cream.  With flavors like these who needs the melt factor?
CATEGORY 5 CARAMEL
BE MY BANANA COCONUT
SEX DRUGS AND ROCKY ROAD
OLD FASHIONED ROMANCE
MAN-MADE MASCARPONE
HAZELNUT CHOCOLATE BEAR HUG
FLUENT IN FRENCH TOAST
COCONUT COMA
COAST TO COAST CHEESECAKE
THE EDGE OF RUM RAISIN
CHOCOLATE CHIP FLIRT
BUTTERSCOTCH BOULEVARD
OREO "GASM"
RASPBERRY STATEMENT
I GOTTA THE PANNA COTTA
UNDERSTANDING VANILLA
PLAY IT AGAIN BUTTER PECAN
The good news?  If you can't make it to Little Italy in person to scarf down this bliss in a bowl, they will ship it to your door. You can even join their pudding club and they will send you a different flavor to your house every month. I'm telling you this may be the best thing you ever put in your face.
Here are some restaurants that you have to hit in 2022!
20 Restaurants You Want To Eat At This Summer In Monmouth County
The Joyous Jersey Shore and Why We Love it: From A to Z