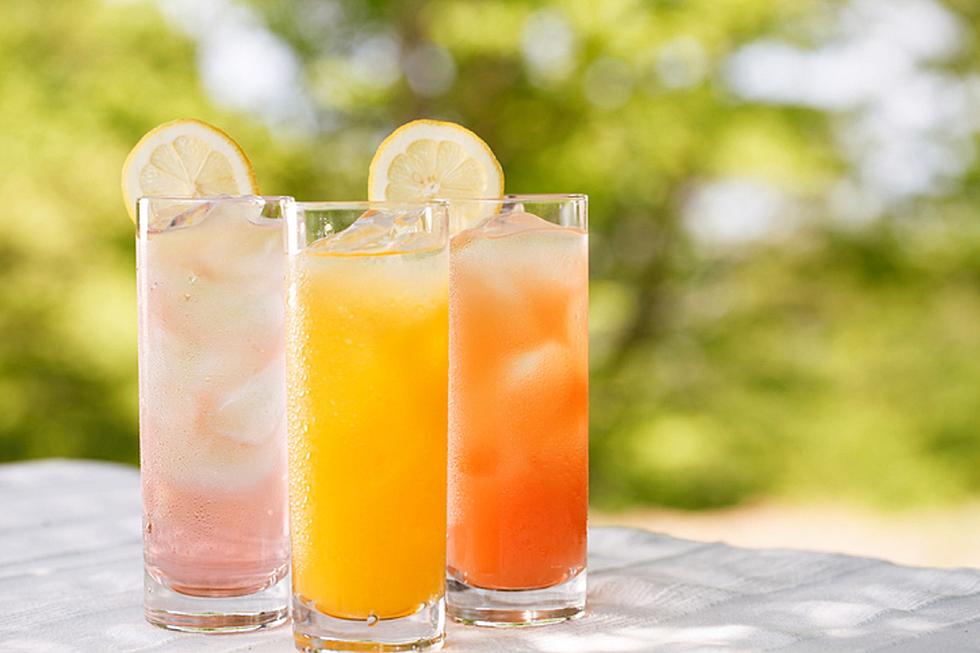 Refreshing! NJ's favorite late summer drinks chosen by you
kazoka30
Picture this. It's a late summer evening and the weather is absolutely perfect. Just the right touch of humidity in the air with not a cloud in sight.
What a perfect setting for that perfect summer drink. In fact, it really doesn't matter what time of day it is for that perfect beverage.
That's one of the great things about the summer season, especially when the days start to cool just a tad on the backside of the season. And in New Jersey, we know what our favorites are.
In fact, many of you chimed in during my Sunday morning show when I posed the app chat question for that morning. Simply put, what is your favorite summer drink?
That perfect drink that'll make a great summer day just that much better. And boy did you come through with some great responses.
Check out what your fellow New Jerseyans said were their favorite summertime drinks, both alcoholic and non-alcoholic choices. And after seeing theirs, let us know what your favorite late-summer drink is in the comments.
We can't wait to see your thoughts and to keep this list growing.
Lapsang Souchong Iced Tea
Lenore in Burlington chimed in with her favorite summer drink that she actually discovered for the first time in Vermont. Since then, she's made it her favorite summertime beverage right here in the Garden State.
Lapsang Souchong Iced Tea is made using tea bags that you can buy at the local grocery store. The tea itself has a nice smokey flavor, perfect for those late summer days.
I have to admit, I've never tried it before, but I'm always up for a refreshing iced tea. Thank you, Lenore, for sharing with us.
Classic Frozen Margarita
Kevin in Flanders chimed in with an old-school favorite. And I have to say, this is by far one of my favorites as well.
There's just something about the simplicity of a Classic Frozen Margarita. Although any time of year is great for a classic, the summer in particular makes it that much more refreshing.
What I especially love about this one is that you can also make a non-alcoholic version for anyone who doesn't drink liquor. For the kids, it becomes nothing more than a frozen lime slushie.
Cheers to you, Kevin, for this great summer classic.
Ice-cold fruit juice
Rob in Ewing chimed in with another classic that anyone could appreciate. This one actually brought me back to my childhood after playing outside in the summer heat.
Coming back inside and pouring an ice-cold refreshing glass of fruit juice. Even today it's still a go-to choice.
Cranberry raspberry is my personal favorite, but any kind of ice-cold fruit juice will hit the spot. Thank you, Rob, for sharing your favorite summertime drink.
Rootbeer Float with Vanilla Ice Cream
Ed in Delran hit home with this one. And let's be honest, what's better than having ice cream on a summer's day?
Well, it's better when you have root beer added, of course. This is why Ed chooses a Rootbeer Float with Vanilla Ice Cream as his go-to summer beverage.
I have to admit, it's been a long time since I last had a good root beer float. But now that it made the list as one of Jersey's favorite summertime beverages, I think I need to change that.
Thank you, Ed, for this throwback of a beverage. Another Jersey classic.
Half and Half (Half iced tea, half lemonade)
Tyler in Delran also chimed in with an old-time classic. One that everyone at the beach can enjoy.
It's the classic mix of iced tea and lemonade coming together. A half-and-half blend that's just the right touch of both.
But Tyler took it a step further and declared that his favorite half and half blend in New Jersey comes from Wawa. I can't argue there, Wawa does make some good drinks.
But a perfect blend anywhere, or even one made at home, is still a great choice to have during that summer heat. Thank you, Tyler, for sharing your favorite.
Strawberry Milkshake
Sarah in Wildwood was kind of on the same page as Ed in Delran was with that dairy-based beverage. But what can I say, it's a great choice.
A Strawberry Milkshake with fresh fruit for the win. And who would disagree with that?
Nice and thick while drinking it through a large straw. But hopefully not so thick that your jaw hurts just trying to drink it.
Actually, that's part of the fun with a nice cold milkshake. Thank you, Sarah, for adding a strawberry milkshake to our list.
Hard Apple Cider
Carl in Bordentown has a great late summer choice that's also perfect even for fall.
How about a nice, refreshing hard apple cider? Boy does that one hit the spot.
Especially for late summer when those early Jersey apples are ripe and ready for picking. Thank you, Carl, for this great suggestion.
And when the time is right, make sure you have a hard apple cider made using Jersey apples. That would be the ultimate.
Shirley Temple
Heather & Chino in Neptune Went with an old-school classic. A good old-fashioned Shirley Temple.
Often referred to as a great drink for the holidays, it can also work as a wonderful choice outside on the patio or beach. A little bit of ginger ale and grenadine goes a long way.
Oh, and don't forget the cherries. Thank you to both Heather and Chino for sharing your favorite summertime drink.
Ice cold lemonade
And we can't forget about what's probably one of the greatest classics of all. According to Brian in Brick, there's nothing better than an ice-cold glass of lemonade to cool you down.
The only thing that makes this one better is purchasing an ice-cold glass from the local neighborhood kids at their own little lemonade stand. Thank you, Brian, for sharing for favorite.
Such great late-summer suggestions from all our Sunday morning listeners. But, did any of the ones above make the list of the official signature drink of New Jersey?
Or, did your favorite make the official signature drink in another state? Let's see.
What Are the Signature Drinks From Every State?
4 Reasons to Think Twice About Drinking from a Garden Hose
Growing up, none of us thought twice about drinking from a garden hose. The facts below strongly suggest we should've.
The post above reflects the thoughts and observations of New Jersey 101.5 Sunday morning host Mike Brant. Any opinions expressed are his own.