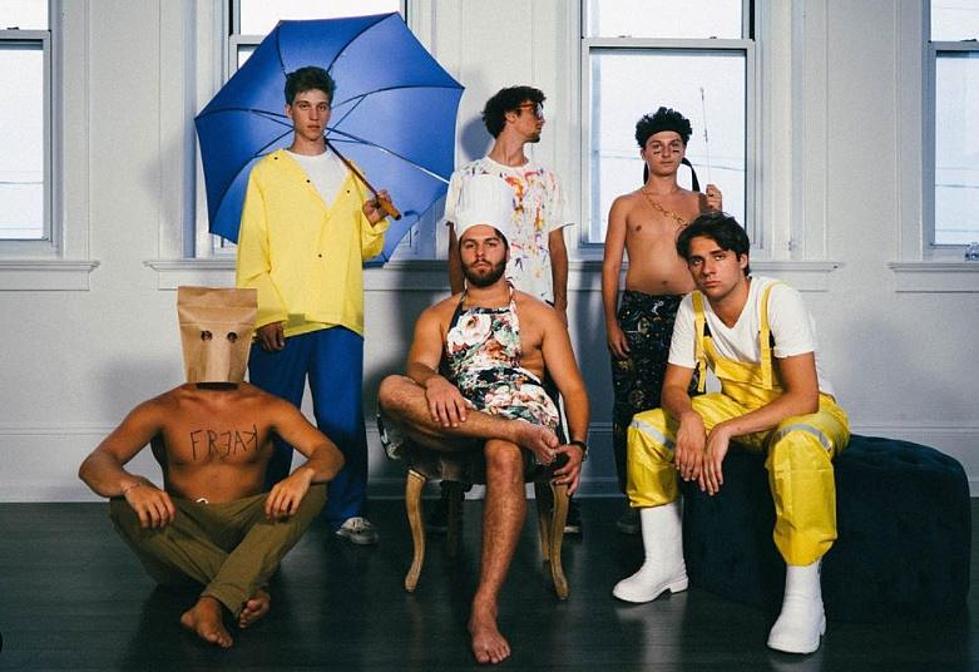 A Must See Concert At The House Of Independents In Asbury Park, New Jersey
Recess Radio - Instagram
There's no other way to put it, the House of Independents in Asbury Park will be the place to be on August 8th! It will be a party and a true celebration for the very talented Recess Radio.
Listen to Jimmy G nights on 94.3 The Point and download our free 94.3 The Point app.
The dudes from Recess Radio are awesome and I personally can't wait to see them perform this August. Here's what we know, The group consists of six 2017 Wall High School graduates who started making music for fun during their senior year of high school. They have already successfully built a strong music resume, many will agree that this is just the beginning of something special. The group currently has well over a million song streams, over 20,000 monthly Spotify listeners, a few successful music videos, and a fan base that continues to grow throughout the country. The six core members are Skyeboii, Fergo Goose, Lake Blake, Love James, Eddy, and Juddy...
One vocalist of the group, Eddy says, "The creative direction comes solely from us and it will continue to stay that way as we grow. We solely make music for ourselves and each other."
Recess Radio produces a unique sound and that is why many people are buying in. It's one of those bands you will see on television one day and you say to yourself, "I remember seeing Recess Radio before they became famous." I wouldn't be writing this article if I didn't believe that.
Before the pandemic, Recess Radio sold out the House of Independents in Asbury Park and that's what they plan on doing again Sunday, August 8th. Drex Carter, Limm, and The Flooks will perform before Recess Radio headlines the show. Doors will open at 7 pm and tickets are just $26. The House of Independents will be rocking and expect to have a wild Sunday night. In the most professional way possible, I will be in the crowd losing my mind. Before buying tickets, check out a cool music video for their song 'Jessie & James'.
Wishing Skyeboii, Fergo Goose, Lake Blake, Love James, Eddy, and Juddy tremendous success! Get your tickets for the House of Independents show HERE!
The House of Independents is located at 572 Cookman Ave in Asbury Park. See you there on August 8th! - Jimmy G
P.S. The Stone Pony has a handful of great shows this year... check out the 2021 schedule below:
Updated 2021-2022 Stone Pony Concert Schedule
Famous NJ people from A to Z (almost)
READ ON: See the States Where People Live the Longest
Read on to learn the average life expectancy in each state.