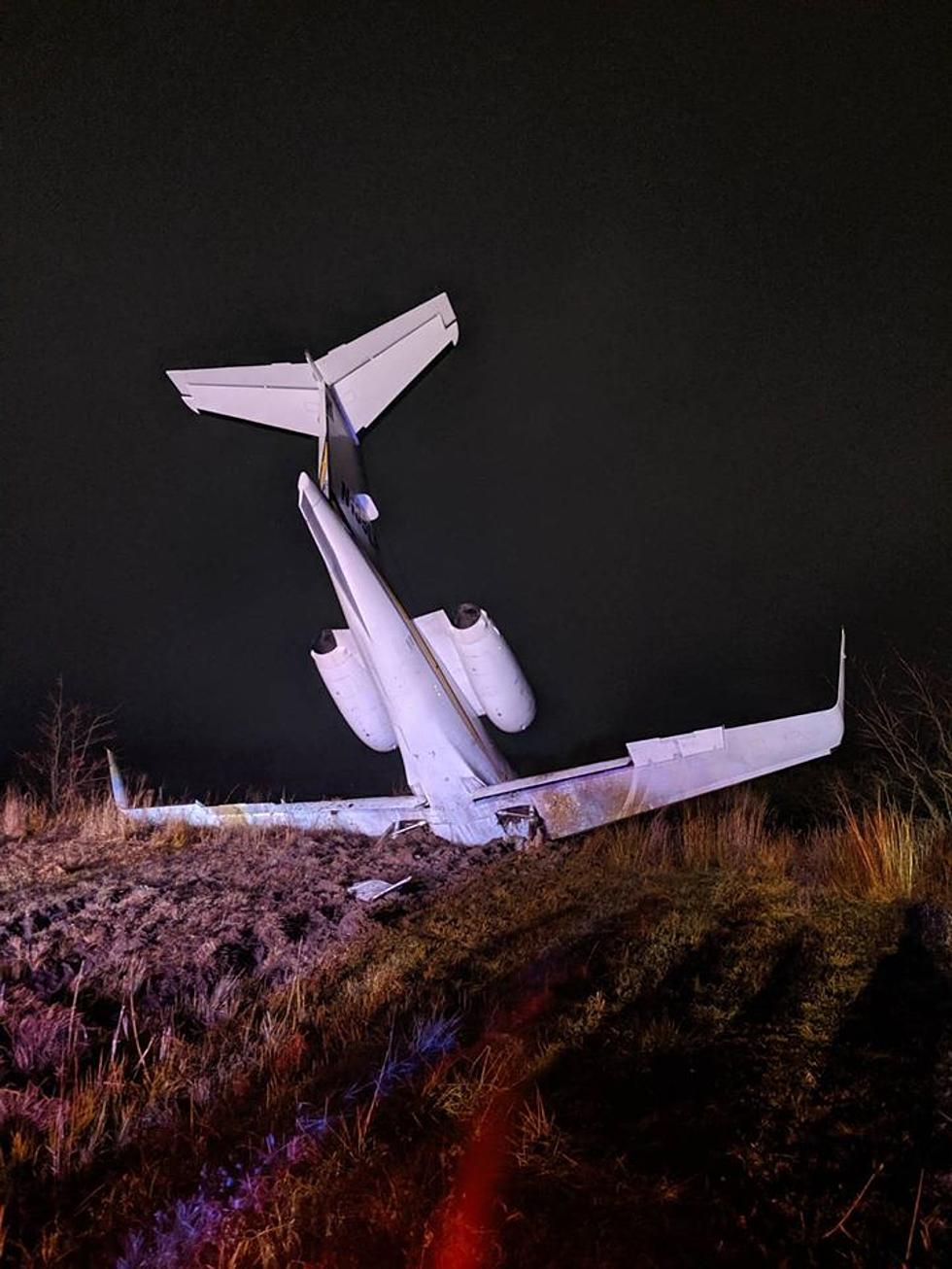 Plane goes off the end of runway during landing at Monmouth Airport
Plane crashes at Monmouth Executive Airport in Wall Township. (Glendola Fire Company)
The pilot and all three passengers of a Learjet 55 plane that crashed at the Monmouth Executive Airport off of Route 34 in Wall Township early Wednesday morning came away with no injuries.
Wall Police said they responded around 12:24 am this morning for a report of a plane that went off the end of the runway during its landing.
When police arrived they learned that a fixed wing multi-engine plane landed on the runway and came to a stop at the end of the runway onto a downward sloping hill.
The extent of damage to the plane is unknown at this time.
The FAA and the National Transportation Safety Board are investigating the incident.
The Wall Township Emergency Medical Services, Federal Aviation Administration, Glendola Fire Department and Monmouth County Hazardous Materials Unit all responded to the scene to assist.
Dan Alexander contributed to this report.
Enter your number to get our free mobile app