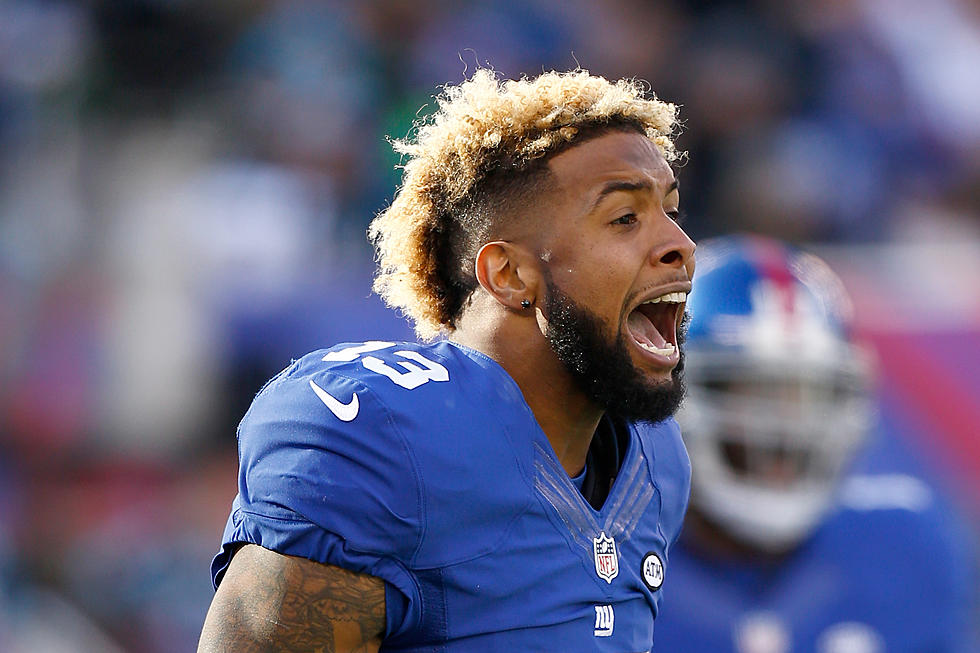 PETA throws yellow penalty flag at Odell Beckham Jr.
Odell Beckham #13 of the New York Giants (Photo by Jeff Zelevansky/Getty Images)
PETA has thrown a yellow penalty flag of their own at New York Giants wide-receiver Odell Beckham Jr. who was seen over the weekend playing catch with a chimpanzee and big cats at a zoo in Myrtle Beach.
The star receiver posted video of his soft toss with the animal on Instagram.
PETA says the zoo has a record of violating federal law and using animals in "cheap publicity stunts".
"These sensitive and much-abused animals belong with their families in nature, not pimped out as props by shameless roadside zoos," PETA Director of Captive Animal Law Enforcement Brittany Peet said in a statement. "We're sure that Odell Beckham Jr. had no idea that the sleazy safari park where this young Chimpanzee is kept has a lengthy record of violating federal law and uses great apes and big-cat cubs in cheap publicity stunts like this. These encounters are incredibly dangerous, and PETA urges everyone-including Beckham, who certainly doesn't want another injury-to steer clear of cruel facilities that exploit animals."
Doc Antle, the director of Myrtle Beach Safari, disputes those claims.
Antle told WFAN in New York that while the facility has been investigated, it has never been cited for any federal violations and that the animals are well cared for and live among groups of their same species.
"This is not a backyard zoo, Antle said. "This is a really magnificent wonderful place."
Here is the video OBJ posted of his weekend football catch at the zoo.
More From The Jersey Shore: