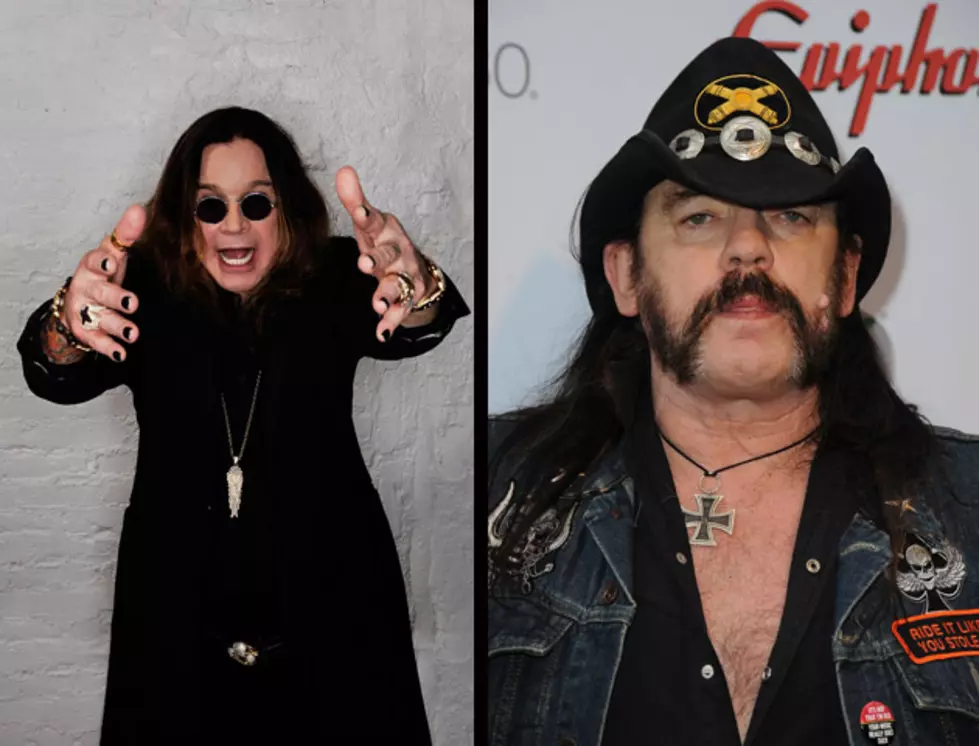 Ozzy vs Lemmy – This Week's Metal Meltdown [VIDEO, POLL]
Larry Busecca, Frazer Harrison/Getty Images
Every Saturday night we wage a fierce battle during the Slaughterhouse called the the Metal Meltdown. Every week we take bands, musicians and songs, pit them against each other and YOU decide the winner by casting your vote!
George De Sota, Noel Vasquez/Getty Images
Will it be Ozzy, the Lord of Darkness, one of the godfathers of rock & roll as a founding member of Black Sabbath?
Or will the votes go to Lemmy, the frontman for the band Motorhead, who is the the definition of a rock & roller and the inspiration for so many bands over the years?
Two rock icons but only one can win. Make sure to cast your votes. You have until next Saturday, June 2nd at 7pm. Vote as often as you want!