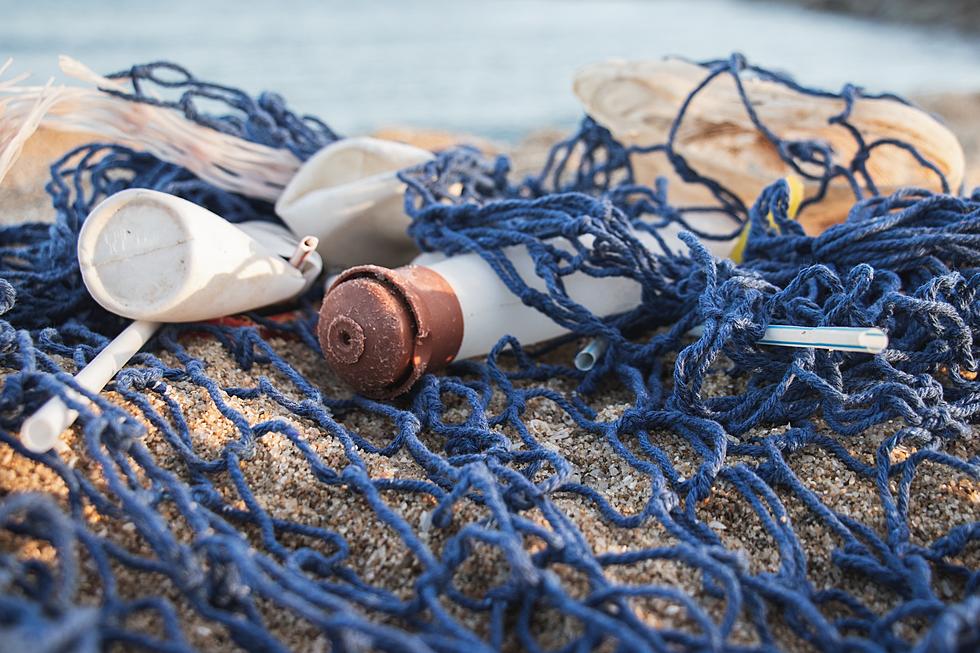 There is NO REASON why we beachgoers can't do a better job in protecting the Jersey Shore.  Every year, Clean Ocean Action conducts "Beach Sweeps" up and down the Jersey Coast to collect and document what is simply just trash left behind by those who enjoy the surf.  It's easy to point our fingers to a "Benny", but those of us who live here are guilty just the same.
Listen to Rich DeSisto weekdays from 3 p.m. - 7 p.m. on 105.7 The Hawk and download our free 105.7 The Hawk app.,
As an avid hiker, on the trail, we use the term "Carry in-carry-out".  This simply means respect the trail and the woods and don't leave any trash behind.  For the most part, everyone pays attention.  But when it comes to our sandy paradise, not so much.
The Environment New Jersey Research & Policy Center released a report back in July.  The data showed that beaches along Barnegat Bay continued to be polluted, and reveal high levels of bacteria.  Startling conclusions show that Ocean County beaches were unsafe 3% of the time last year.  That doesn't sound like a high number, but if you ask me, it should be zero!  Maybe this stat will get your attention.
The report also shows 14 out of 30 days tested in 2020, the water in Seaside Park was unsafe for swimming.  WHAT?!  But wait there's more.  Last year's report from the Environment New Jersey Research & Policy Center, shows that Beachwood's Beach West was so filthy, they could not document a percentage because for most of last year the beach was closed for pollution testing.
Then we just got word of 5 more beaches along the Jersey Shore that shows high levels of bacteria.
Doug O'Malley, director of Environment New Jersey Research & Policy Center, said in a statement. 
"One day of a beach closing is too many.  We need to keep our beaches safe for swimming by working with Shore towns to build the infrastructure that will keep the water clean."
Getting back to the "Beach Sweeps".  There are some things we can do to help keep our beaches less polluted.   Clean Ocean Action conducts these sweeps, which take place in October and April.  Here is info on their FAQs.
Just look at the 12 Most Commonly Collected Pieces of Debris Clean Ocean Action collected during their Fall 2020 clean-up…
Clean Ocean Action Dirty Dozen
These Are The Views We Want To Cherrish At The Jersey Shore
Here Are 26 Other Joyous Reasons Why We Love The Jersey Shore: From A to Z