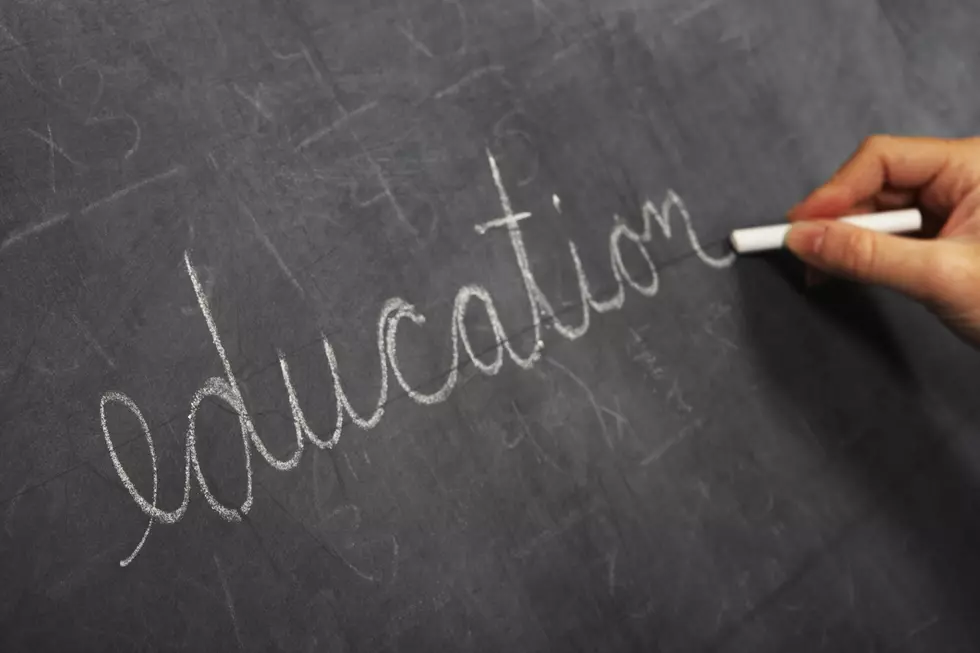 Ocean County legislators raise concerns over Diversity Education bill up for vote
ThinkStock
A bill up for a vote in the State Senate Thursday is drawing strong opposition and concern from a number of Republican lawmakers at the Jersey Shore and beyond.
The bill went through the Assembly once and is now at the Senate level.
Ocean County 10th District (which covers northern Ocean County) Senator Jim Holzapfel said in a statement that he will vote "no" on the bill which would mandate public schools incorporate sexual and gender identity into the curriculum.
"The legislation is supported by Democrats under the guise that it will teach diversity and tolerance, however, the Senator believes these topics are being forced upon students to affirm and adopt these lifestyles, regardless of their individual religious beliefs. This bill has nothing to do with anti-bullying policies but rather imposing a belief system on children who are too young to even understand the complexities of these lifestyles," Senator Holzapfel said. "Teaching students about diversity is one thing, but to bring these lessons into a classroom full of 5 and 6 year olds is ridiculous."
Ocean County 10th District Assemblymen Greg McGuckin and John Catalano voted "no" and against the Assembly version of the bill when it was up for a vote in October.
"The government does not have the right to impose a certain way of life or belief system onto our children, especially kindergarteners," Senator Holzapfel said.  "If this was truly about anti-harassment and anti-bullying then the Democrats would consider the opinions and beliefs of the religious communities."
Part of his reasoning was saying that the legislation was amended to provide that the instruction on diversity and inclusion will be incorporated throughout grades kindergarten through 12.
"Democrats are delusional to believe that forcing this curriculum onto children will have a profound impact and magically end bullying and harassment in schools.  These are very sensitive topics which should be addressed by parents and not schools," Holzapfel said.
Meanwhile, 9th District Ocean County (covering Southern Ocean County) Senator Christopher Connors, Assemblyman Brian Rumpf and Assemblywoman DiAnne Gove issued a joint statement saying they will also vote against the legislation because they feel it infringes upon parental rights.
"This legislation simply goes too far and strays from the core mission of our state's education system.
Teaching children, beginning in kindergarten, about sexual orientation as part of their school curriculum is irresponsible, inappropriate and misguided. This should be a responsibility of parents, not educators.
If this legislation is enacted, many parents across the state will be shocked and rightfully livid when they learn that their young children are being indoctrinated about sexual orientation when they should be focusing on mathematics, science, and reading.
New Jersey's education system already has policies in place to prevent bullying and thereby promote inclusion. Moreover, greater consideration must be given to the cumulative negative impact of imposing mandates on our school system that divert attention and limited resources away from the educational priorities that our children truly need.
Accordingly, our delegation will be voting 'no' on this unnecessary legislation that infringes upon parental rights."
"You legislators that are passing this bill, you are pedophiles. You are child molesters," Eliezer Richter, a Lakewood rabbi, who believes the plan isn't teaching tolerance but rather tells kids "if it feels good, do it."
Previous reporting by Michael Symons was used in this article.
You can follow Vin Ebenau on Twitter and Instagram and email news tips to vin.ebenau@townsquaremedia.com.
More From Townsquare Media Monmouth-Ocean:
Enter your number to get our free mobile app
These Pictures Show IBEW Local 400 Donating $25,000 PPE Supplies to Ocean and Monmouth County Hospitals