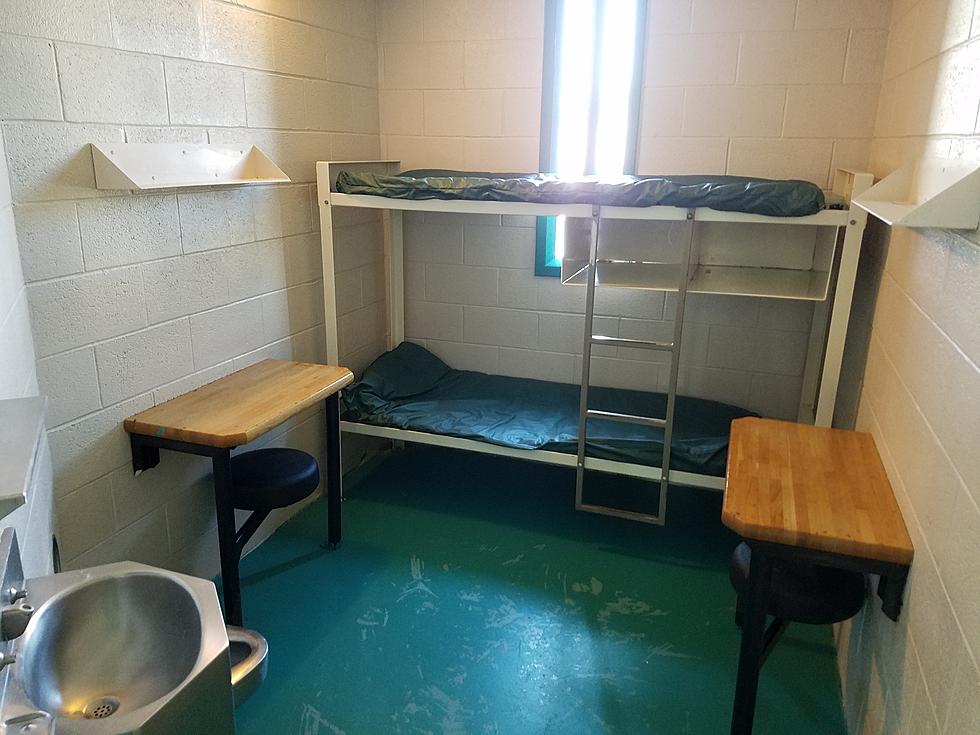 Ocean County lawmakers have Megan's Law expansion bill move ahead
Prison cell at the Monmouth County Correctional Institute. (Vin Ebenau, Townsquare Media New Jersey)
A Megan's law legislative initiative (S-205) introduced by 9th District Ocean County Senator Chris Connors, Assemblyman Brian Rumpf and Assemblywoman Dianne Gove has advanced thru the Senate Law and Public Safety committee.
The legislation would require the state attorney general to establish a means for providing e-mail notifications when a sex offender listed on the internet registry registers a new address in a different county or zip code from the offender's previous address.
The 9th District Lawmakers issued a statement on their legislation moving ahead:
"Community notification is the core purpose of Megan's Law in the overall effort to safeguard our communities against sexual predators. To be more effective, we're proposing to upgrade Megan's Law by instituting the use of e-mail notifications which would help in addressing complications encountered by law enforcement due to the transient nature of sexual offenders. Residents could stay better informed if they received e-mail notifications in instances when a registered sex offender moves to a new address. Currently, notifications are mostly provided to persons living in high-risk zones who are likely to come in contact with a sex offender. Under our legislation, residents would be able to request notifications for up to two additional counties or zip codes, which they may not receive under current law."
Assemblyman Rumpf and Assemblywoman Gove said that they will be introducing the companion bill to S-205 in the coming weeks.
The 9th District delegation is also sponsoring legislation that would amend Megan's Law which would require that the county prosecutors to determine an offender's risk of re-offense, or tier, prior to the inmate's release from incarceration.
"At present, many sex offenders are not tiered until they have been released into the community because the offender's residence is a factor that may be considered in determining the risk of re-offense," The 9th District Lawmakers said.
There have been similar pieces of legislation introduced and passed in New Jersey to aim to tighten the policies of Megan's Law even further.
Enter your number to get our free mobile app