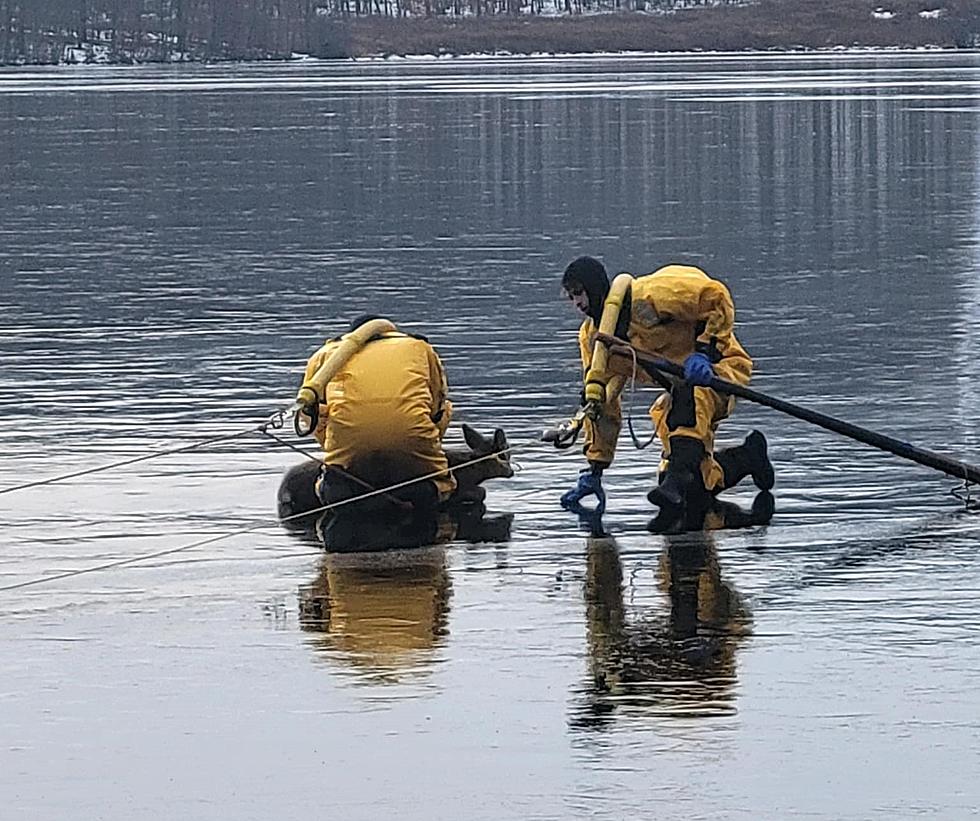 NJ animal rescuers had to rescue deer from ice twice this weekend
New Jersey State Park Police help rescue a deer stuck on an icy reservoir (Photo Credit: NJSPP Facebook page)
Two separate incidents over the weekend in the state involved deer stuck on ice, according to New Jersey State Park Police.
Officers at Round Valley Recreation Area in Clinton Township joined local volunteers to rescue a deer off the icy reservoir, according to their Facebook page.
In another part of the state, officers at Monksville Reservoir in Ringwood State Park also joined volunteer first responders to bring a deer to safety in their park.
Both animals are safe and sound, thanks to the great work of everyone involved.
2021 NJ property taxes: See how your town compares
Find your municipality in this alphabetical list to see how its average property tax bill for 2021 compares to others. You can also see how much the average bill changed from 2020. For an interactive map version,
click here.
And for the full analysis by New Jersey 101.5,
read this story.