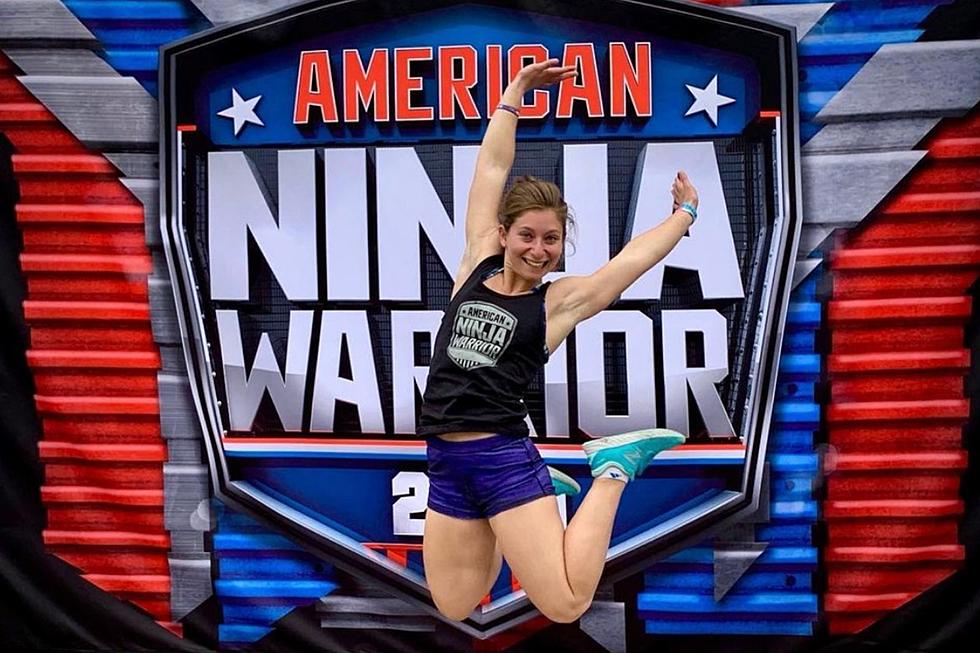 Our New Jersey American Ninja Warrior Is A Force To Be Reckoned With
Photo credit: Rachel Degutz Instagram
This girl is my hero! Did you watch Rachel Degutz kick off the semifinals on American Ninja Warrior this week?   Like the back of her shirt says, whaoooooooo! She is bringing home some serious Jersey pride!  Scroll down to watch her kick some serious butt!
Listen to Shannon Holly mornings on 94.3 The Point and download our free 94.3 The Point app.
Part of the threesome of Ninja friends known as the "Jersey Girlz" (you can't pick a better name if you ask me) did a killer job in the Semifinals course.  You don't get those to-die-for arms unless you work your tail off. This is Rachel's rookie season and she is handling it like a BOSS!
According to American Ninja Warrior:
Ninjas who successfully complete the finals course in their designated region move on to the national finals round in Las Vegas, where they face a multi-stage course with up to 23 obstacles. The ninja who completes all four stages - including the final 75-foot rope climb - takes home a grand prize of $1 million. If no competitor finishes all four stages, the ninja that advances the farthest (and the fastest) on the course, also known as the "last ninja standing," will take home $100,000.

 
I loved watching and cheering for her!  She is the one to watch I'm telling you!  In case you missed it here is Rachel's stellar performance. Go get it Jersey!
KEEP READING: Here are 50 of the most famous sports goofs
The States Where People Live The Longest
Read on to learn the average life expectancy in each state.
Have You Even Heard of the 30 Tiniest Towns in New Jersey?