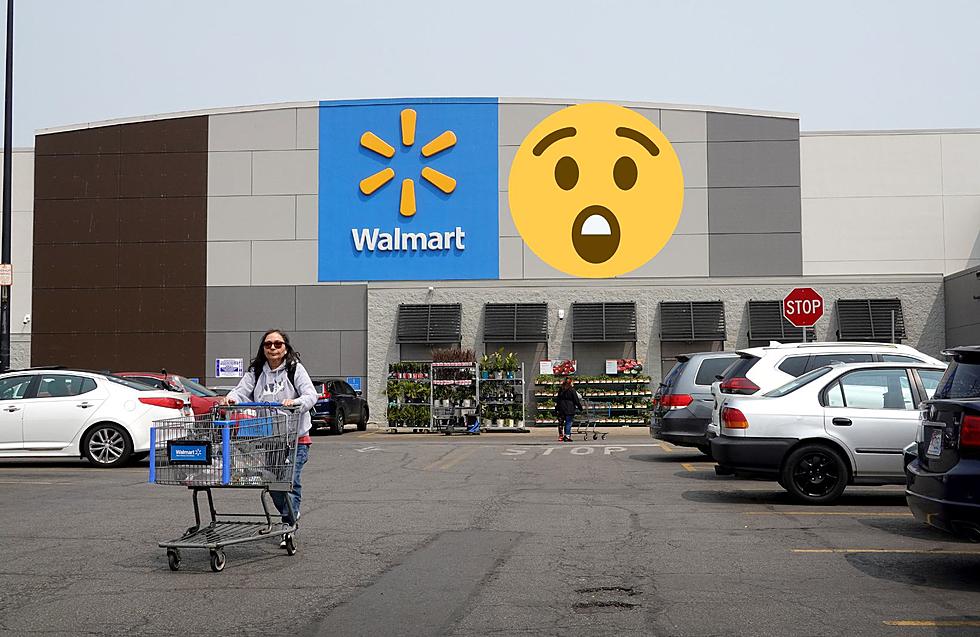 6 Dramatic Changes Coming to New Jersey Walmarts That You Need to Know About
Getty Images/Canva
Do you enjoy change? I'm always a little wary of it, but sometimes it can be a good thing.
Routines at grocery stores and other outlets like Walmart are common. Well, things are about to change.
The U.S. Sun is reporting that Walmart is about to spend $1.5 billion to "improve the shopper experience."
Some of the things that Walmart is planning on implementing are pretty cool.
1. Look Up!
Isn't technology amazing? According to The U.S. Sun, Walmart has been using drones to drop off customer orders since 2021.
In fact, they go on to say that 36 Walmart stores are already equipped for drone delivery. The company is planning on expanding this service.
Just be careful with my eggs.
2. Don't You Look Purdy
50 new beauty products from the Olive & June line are set to hit shelves.
3. "Walmarts of the Future"
In an effort to keep up with the times, many retailers are rethinking the way stores are laid out and operating. Many rethought designs and ideas are being launched as "stores of the future."
After looking at some of the stores that are already open, it's really just an effort to look more like Target. Bath and furniture areas are designated and sleeker.
4. Hold On, I Got a Text
Let's face it. We're always on our phones. Walmart's "Text to Shop" feature is actually already available at most locations and you can find the service inside the Walmart app.
5. Say Ahh...
How do you feel about Walmart Health Centers?
More and more of these will be rolled out in 2024. What's great about the addition is the ability to offer healthcare to those with or without health insurance.
The U.S. Sun is reporting:
Services include dental, medical, psychiatric, and behavioral care.
6. Can I See Your Receipt?
It seems that Walmart is having quite a security issue and theft is still a real problem.
This is the change that I said you wouldn't like very much.
Because of loss due to theft, more and more items at the retailer will be locked up, thus the need for an employee to "get the key."
Oh, and the receipt checking isn't going anywhere anytime soon.
No word yet on which New Jersey Walmarts are getting an upgrade or changes, but I'll keep you posted.
Most popular grocery stores in America
50 Most Popular Chain Restaurants in America
YouGov investigated the most popular dining brands in the country, and Stacker compiled the list to give readers context on the findings. Read on to look through America's vast and divergent variety of restaurants—maybe you'll even find a favorite or two.