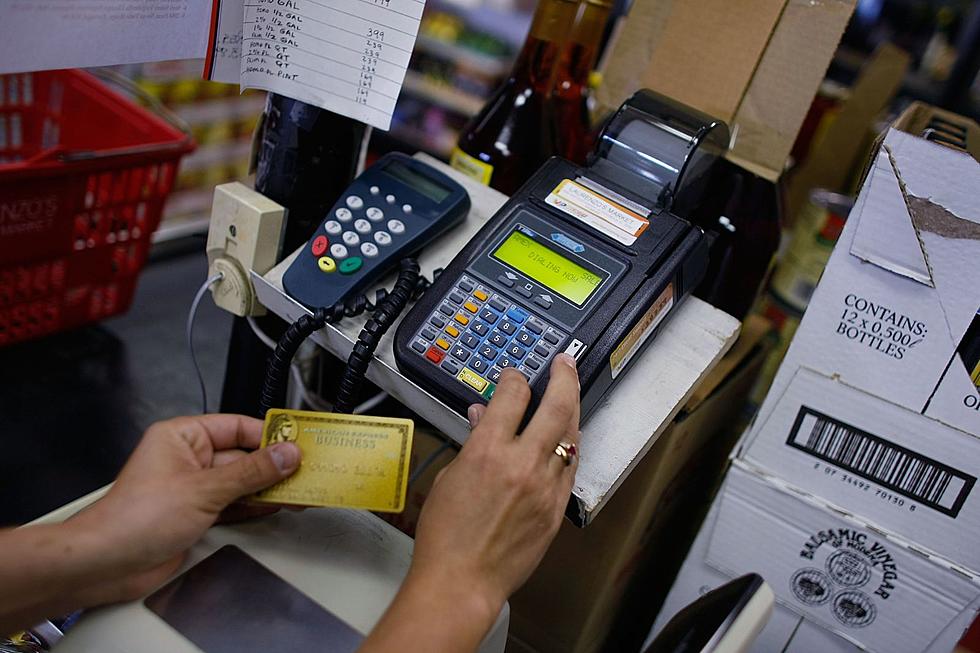 New Jersey passes law to protect customers from unfair surcharges
(Photo by Joe Raedle/Getty Images)
New Jersey has passed a new law that protects customers from unfair surcharges and add-on fees when paying for goods using a Credit Card.  The new law goes into effect immediately and any businesses that violate the new rules will be subject to prosecution for unlawful practices.
New Jersey Governor Phil Murphy signed legislation A4284/S3508 into law that requires businesses to only charge customers the actual cost to process the credit card payment or no more than 2.5 percent of the total amount being paid by the customer.  The new law also requires businesses to clearly disclose that there is a surcharge for credit card payments and how much that charge is prior to the customer processing any payments.  This second part is important because while most customers do not mind paying extra for the convenience of using their card, everyone hates the "stick shock" when they see they got a surcharge that is unreasonable.
Governor Murphy issued the following statement after signing the new bill to protect customers from unfair surcharges:
"As our post-pandemic economy continues to grow and evolve, we too must adapt to best safeguard New Jersey consumers against unfair practices....All residents and visitors doing business in New Jersey deserve the utmost transparency with respect to their transactions, especially given the affordability challenges experienced by our low- and moderate-income families. Today's legislation marks yet another step New Jersey is taking to ease those pressures and put well-earned money back in the pockets of hardworking New Jerseyans."
As a customer, I have personally experienced both sides of this issue just this summer and the experiences stood out to me.  For me, I do not mind the surcharge of a business transaction fee being passed down to me the consumer because I view it as a convenience fee.  But the problem is when that surcharge fee is combined with the New Jersey State Sales Tax of 6.625% and there is no disclosure for how this impacts the grand total, it leaves a bad taste in your mouth.
My example is I got a pizza from two different pizzerias in South Jersey, one business charged me a reasonable Processing Fee and the other landed a surcharge on my card that was disturbing.  The one Boardwalk pizzeria charged me a Credit Card Processing Fee of 5% for a full pie, which is more than the new NJ Law going into effect but paying that $1.50 is also less than the NJ State Sales Tax on my bill.  The other Boardwalk pizzeria charged me a Credit Card Processing Fee of 10 Percent and left me double-checking what I just paid for. I paid more in that credit card processing fee than the cost of two toppings for the pizza!
But now, thanks to this new law, NJ businesses can no longer lean unfair surcharges for credit card purchases, and by law, they must disclose to the customer what the credit card processing fee is before the customer finalizes the purchase.  So if a business charges you more for a Credit Card Processing Fee than what it costs to put toppings on your Pizza, that is now against the law in New Jersey.
Get There By Boat! The Best Places to Dock and Dine in Atlantic and Cape May County