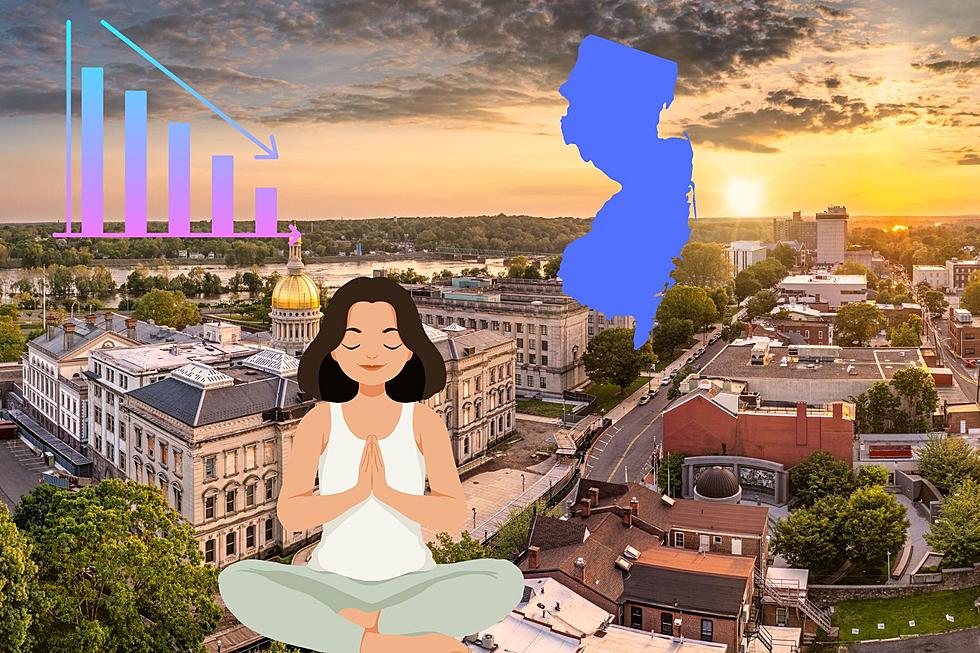 Really?? NJ's Ranked as One of the LEAST Stressed States in the U.S.?!
Credit: Getty Images
We all know there's a lot to love about living in New Jersey, but I can't lie... I'm baffled by this one.
When you think of New Jersey, I think we can all pretty much agree that we're not exactly the picture of "zen." There's a lot to stress about! High rent, pollution, sky-high property taxes, high crime rates in some cities.... Don't even get me started on driving in New Jersey! Yeah, we could make a list!
So...why is New Jersey one of the least stressed out states in America??
Yeah! According to a new study conducted by WalletHub, New Jersey is actually one of the LEAST stressed-out states in the country in 2023! I mean, hey - we'll take it!
But how did they measure this? They compared all 50 states across 41 key indicators of stress, like Average Hours Worked per Week, Average Hours of Sleep per Night, Job Security, Credit Score, Divorce Rate, Psychologists per Capita and more.
Those key indicators were then sorted into four key dimensions: 1) Work Related Stress, 2.) Money Related Stress, 3.) Family Related Stress, and 4.) Health and Safety Related Stress.
So where exactly does New Jersey rank in 2023's Most & Least Stressed States? With #1 being the most stressed and #50 being the least stressed state, New Jersey is among the 10 least-stressed states at #44.
If we dig in a little deeper here, New Jersey #17 in Work Related Stress, #48 in Money Related Stress, #39 in Work Related Stress, and #42 in Health and Safety Related Stress.
New Jersey also has one of the lowest crime rates per capita, and one of the lowest divorce rates!
Just in case you're curious, here are the Top 10 Most-Stressed states in 2023:
Mississippi
Louisiana
New Mexico
West Virginia
Nevada
Arkansas
Alabama
Kentucky
Texas
Oklahoma
Take a look at the whole chart for yourself!
What do you think? Are you having as hard a time believing this as I am? Not that I'm complaining! Give us your thoughts in the comments!
---
These 9 NJ Cities Are Among The 'Most Miserable' in America
If you're looking for happiness, you probably won't find it in these 9 New Jersey cities.
You'll Likely Get Pulled Over in These 13 Central NJ Spots
Better behave on the roads in these areas!