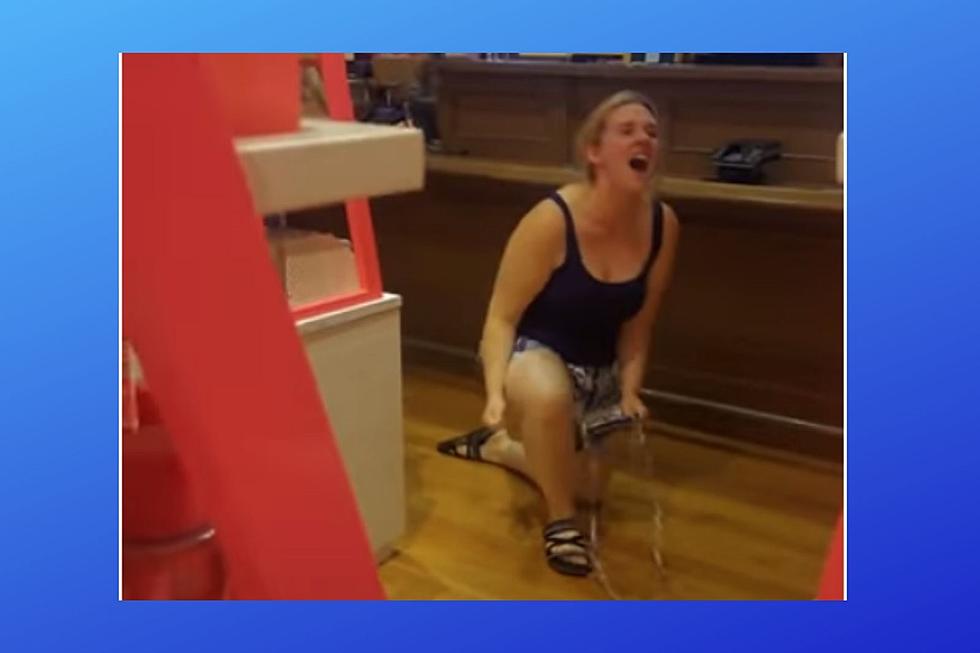 Another Insanely Disturbing New Jersey "Karen" Video Went Viral
Photo credit: YouTube
O.M.G. did you see the latest Karen meltdown? This one was in...gulp...New Jersey. This woman goes bananas at the Short Hills Mall in Victoria's Secret. I won't lie, I have had a glass of red wine and watched these Karen videos on YouTube in the past because you just can't believe it is real life! I go down a rabbit hole of watching one of these videos after another and this one is one of the strongest hits of crazy you'll get online. Buckle up before you watch the video below...
Listen to Shannon Holly mornings on 94.3 The Point and download our free 94.3 The Point app.
Right now Milburn police are getting to the bottom of what happened during this confrontation between two shoppers inside the Victoria's Secret store at the Short Hills Mall.  Trust me, this is more than someone just getting their panties in a bunch...
Ljeoma Ukenta, a 38 year old Black woman from Newark claims another woman, who is white, followed her around the store, threatened her and even took a swing at her!  Of course the other woman disagrees so it is under investigation.
Some of the incident was recorded on Lieoma's phone and posted to social media and YouTube.  The video went viral in no time.
Lieoma also started a GoFundMe page called "Help me defend myself against Karen." So she can raise legal funds to fight her on a legal level.  On the page she wrote: "I am a Black Muslimah Nigerian AM and I was treated like it was 1920 in Short Hills Mall. I'm looking to hire me an excellent attorney who can help me bring light to this wrong."
So far she has received over $72,000 in donations!
At this point Milburn police are waiting for store video footage so they can see the whole incident.  The woman being videoed told them she was having a panic attack and was worried about losing her job if the video was posted online. Also,  Ukenta told police the other woman "lunged at her," but police say no one in the store saw anyone being physically struck at any time so that is another reason to further investigate.
Victoria's Secret also gave a statement saying the video was disturbing, and they have launched a full investigation.  Thank you to New Jersey 101.5 for the reporting.  Here is the video...
15 Iconic Retail Stores That Don't Exist Anymore (But We Totally Miss Shopping At)
."}" data-sheets-userformat="{"2":33567489,"3":{"1":0},"11":4,"12":0,"15":"Arial","16":10,"28":1}">
Here Is How To Blur Your Home On Google Street View