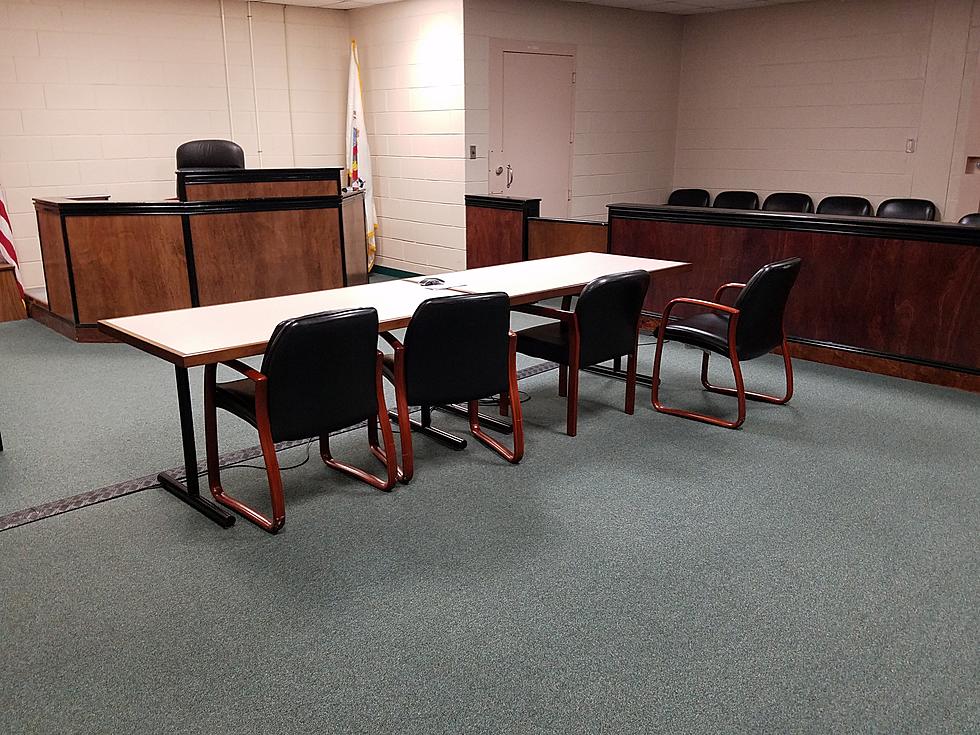 New Jersey felon found with loaded .45 caliber handgun gets major prison sentence
Court room at the Monmouth County Correctional Institute. (Vin Ebenau, Townsquare Media New Jersey)
A Middlesex County man with a long rap sheet will be contemplating his latest decision to break the law for the next 80 months.
Listen to Vin Ebenau mornings on Townsquare Media Jersey Shore Radio Stations, email him news tips here, and download our free app.
Acting U.S. Attorney Rachael A. Honig announced the sentencing Thursday of 28-year old Sharome Neals of Carteret for illegally possessing a firearm and violating supervised release.
Neals, who has a history if being a convicted felon, received an initial 76-months in Newark federal court for the gun charge, then plead guilty to violating a condition of supervised release, which prohibited him from possessing a firearm, and for that received a 4-month sentence.
The gun incident he was just sentenced for occurred on December 30, 2019 when Acting Attorney Honig said that Neals "knowingly possessed a Glock 21 .45 caliber handgun loaded with 11 rounds of ammunition, and an additional 33 rounds of .45 caliber ammunition in his vehicle."
He was out of prison at the time, on supervised release, but at that time and still has two prior felony convictions, both involving firearms, and will have a third as he heads back behind bars.
In addition to the prison term, Neals was sentenced to three years of supervised release.
The government is represented by Assistant U.S. Attorney Cassye Cole of the Organized Crime and Gangs Unit and Assistant U.S. Attorney Catherine Murphy of the Economic Crimes Unit, both in the U.S. Attorney's Office's Criminal Division in Newark.
Defense counsel: Stacy Biancamano Esq. and Daniel Holzapfel Esq., Chatham, New Jersey.
Have You Seen Them? Ocean County's Most Wanted
Have You Seen Them? Monmouth County's Most Wanted