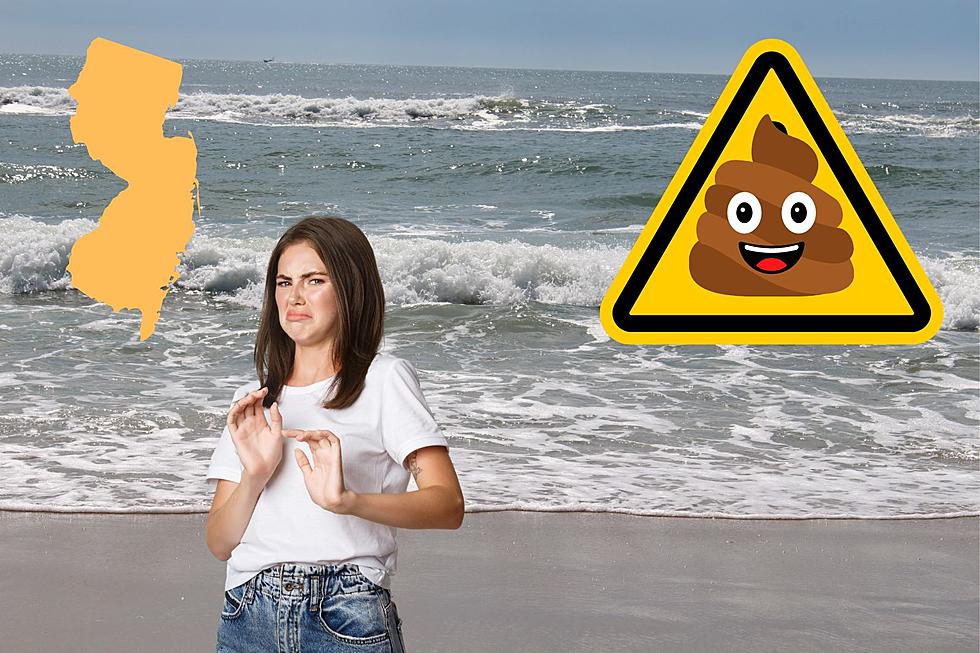 Poo Party?! These 6 NJ Beach Waters Are Under High Poo Bacteria Advisories!
Getty Images
Swim at your own risk at these New Jersey beaches!
6 Atlantic County beaches have been placed under swimming advisories by the Department of Environmental Protection for high levels of fecal bacteria, according to NJ.com.
Yep, the water is literally sh***y.
The water tested for high levels of enterococci, a bacteria indicative of either or human or dog waste. 
Water samples taken from the following beaches have been tested, resulting in high fecal bacteria. So be warned before you step in these waters!
13th Avenue beach in Longport
19th Street beach in Longport
26th Avenue beach in Longport
Washington Avenue beach in Margate City
Osborne Avenue beach in Margate City
Washington Avenue beach in Ventnor City
Of course, the presence of bacteria will be present in any beach, but any water samples that exceed the quality standard are required to be placed under swimming advisories. Visitors are still allowed to swim in the water, but at your own risk of being exposed to potentially unhealthy water conditions.
Why are the bacteria levels so high?
NJDEP says the likely cause of the high bacteria levels is the heavy rainfall that occurred in Atlantic County on Saturday, since bacteria levels typically rise from stormwater runoff.
Will the beaches close?
It's not typical for beaches under advisories to close, according to NJDEP. BUT, they will close if two consecutive samples collected do not meet the water quality standard.
They'll keep sampling until the bathing water once again meets the quality standard.
---
Best Last Minute Getaways in NJ to Book Now
There's no shortage of great getaways in New Jersey. If you get some spare time and need an idea, take a look at these.
Rent This Pink Cabana Airbnb in Belmar, NJ
Look inside this Airbnb that's perfect for a Jersey Shore trip with the girls!